Continuing through a trip down memory lane with some personal nostalgia that comes with Christmas, I'm unearthing stories of my childhood and treating you to four random aspects of my very nostalgic Christmas past.
Previously, On Allison's Written Words…
Last week, I talked about my family's time-honored tradition of watching National Lampoon's Christmas Vacation on Christmas Day, the ultimate Christmas movie for the rest of us.  Nothing ever felt nearly as realistic as a movie about a guy with tangled Christmas lights, dysfunctional relatives, and dreams of swimming pools built on cheerful Christmas bonuses…only to get short-changed with the "the gift that keeps on giving the whole year," if you think of a certain fruity breakfast spread as a gift meant for the whole year.  Because I know when I buy jelly, one bottle or jar of it will stick around more than one month.  That stuff lasts forever!
Anyway, discussions of essential holiday viewing give way this week to other essential holiday viewing, in the form of the VHS tape of Christmas specials.
We All Had "That One Tape"
No self-respecting family of the 1980s would be complete without the "recorded from television" videocassette of holiday specials, be it ones for Halloween, Easter, and/or Christmas.  Most kids had the Christmas-themed video, with a few programs and all of their commercials left intact.  Sometimes, these were specials that had repeated airings over many years, and sometimes, you had a tape with a rare gem on it.
The Venezio Family had "That One Tape" in its collection – four Christmas specials, one rare and three classics, and all of their commercials.
This is my tape.
Yes, it still works.
And you're probably wondering what's on it, right?
Right?
RIGHT?!
So, What's On "That One Tape?"
I'm eternally grateful to my parents (more likely my mom gets credit for this), but her labeling is rather interesting.
Rarest of the Rare Muppets: Muppet Christmas (The Christmas Toy)
"That One Tape" kicks off with a rare Christmas special, in the form of the December 6, 1986 airing of Jim Henson's The Christmas Toy.  The special aired on ABC under the sponsorship of Kraft Foods. In lieu of advertising time, Kraft plugged its holiday-themed recipes during each break in the program.
Upload via Allison Venezio Preston / Allison's Written Words
These segments were my Countdown to Christmas feature in 2015, and they are some of my favorite VHS finds.
(Related: Kraft TV Recipes – Week 1: Hostess Gifts, Countdown to Christmas 2015: Kraft TV Recipes – Week 2, Countdown to Christmas 2015: Kraft TV Recipes – Week 3, and Allison's Written Words Countdown to New Year's Day: Kraft TV Recipes – Week 4)
Uploads via Allison Venezio Preston / Allison's Written Words
As for the special itself, it is a personal favorite of mine – the story of a stuffed tiger determined to become the favorite "Christmas Toy" of his owner, after finding out that on Christmas Eve, new toys would be put under the tree by Santa Claus…and would replace the determined and stubborn tiger as "The Favorite."  The cost of being caught trying to get under the tree is to "freeze"…forever.  It is a wonderful special, and anyone who had seen on that original airing has said the same thing.  And if you're lucky enough to have a recording of the original airing, you've also seen the introduction by Santa Kermit.  This portion was removed from any home video releases, due to legal issues between Lionsgate and Disney.
Oh, and if you weren't lucky enough to see the original special, it didn't get a proper home video release until 1993.  And that home video release wasn't proper because, again, no Kermit the Frog introduction.
The voices are the familiar group of Muppet Workshop puppeteers (listen carefully and you'll hear them!), and several live action actors are featured, though the parents retain that "Nanny from Muppet Babies" presence.  And the teenage daughter is a "So Cal" stereotype voice.
Mickey XMas (Mickey's Christmas Carol)
After that, the tape cuts to NBC's airing on Mickey's Christmas Carol, as it aired on December 15, 1986, and all of its associated commercials to go with it.  The first half-hour of this special is Christmas/winter-related Mickey Mouse and Disney shorts, followed by Mickey's Christmas Carol in the second half hour.  When I was little, I used to fast forward through the first half hour to watch the Christmas Carol portion of the program.  I loved that story, even as a little kid.  Years later, I read the book in fifth grade English class.  I loved it then, and I love it now.  I'm going to add that one back into my Christmas playlist, for nostalgia's sake.
Grinch XMas (How The Grinch Stole Christmas)
Following that special, the tape cuts to CBS's December 17, 1986 airing of How The Grinch Stole Christmas, the 20th anniversary of the Christmas Eve the Mean One himself came to Whoville and attempted to steal the materialism of Christmas.  All of it was blamed on his shoes not fitting too tight, or that his head wasn't screwed on just right (but of course, was all because of his heart being two sizes too small).  I LOVE The Grinch, and this special, like The Christmas Toy, has been on my holiday viewing list for many years.  My friend Kristin and I used to quote this one heavily (I have his ginormous lie to Cindy Lou Who memorized, and have quoted it many times for the last twenty years).
Nite Before XMas ('Twas The Night Before Christmas)
Airing within the same evening, immediately following How The Grinch Stole Christmas, was the Rankin-Bass's 1974 telling of 'Twas The Night Before Christmas, and the story of a town's coming to grips with Santa cancelling Christmas for the fictional town of Junctionville, New York, all because of an anonymous letter printed in the local newspaper.
The letter was sent by a mouse.
You heard that right.  Albert Mouse is freakin' responsible for Santa hating an entire town!
Anyway, this special told a whole story leading up to the most important part – the freakin' poem!  It took almost the entire half hour to get to that point.  I was totally uninterested in everything about this special as a little kid, and even now, I'm not remotely interested in it.  It pretty much turned me off from anything Rankin-Bass that isn't Thundercats or Silverhawks.
"I'm Also Here For The Commercials"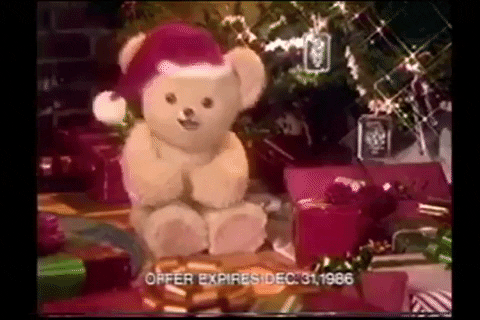 I make no secret that commercials are a huge driving force in me going through videocassettes, and even as a kid, I loved the commercials on this video.  Since I knew I watched the heck out of this video at Christmastime since I was four years old (and sometimes, even outside of the holiday season, as little kids do), I transferred the commercials to DVD in 2007 (those never go out of style, right?), and then made sure to dub The Christmas Toy to a DVD a few years later (losing that special would be, in my mind, truly tragic).
I've since converted the commercials to digital format, and have them preserved both in my personal files, as well as on YouTube!  I featured the commercials on this blog in December 2016, thirty years after they originally aired.
(Related: Christmas in the Commercial Archives – Part 1, Christmas in the Commercial Archives – Part 2, Christmas in the Commercial Archives – Part 3)
All videos uploaded via Allison Venezio Preston / Allison's Written Words
Sentimental classics were the order of Christmas 1986 – the legendary ice skating commercial from McDonald's and the Fruity and Cocoa Pebbles cereal commercial where Barney tries to imitate Santa (anything for those Pebbles, huh Barney?) were to be found here.  I also love the McDonald's "Handwarming" commercial.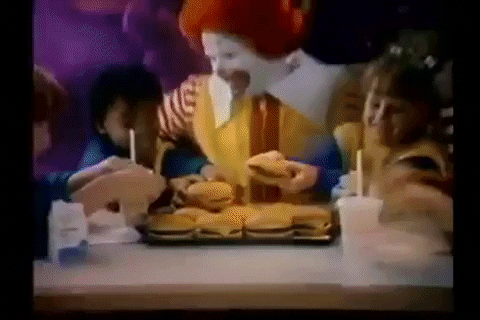 "It doesn't mean alot if you don't get it hot!" indeed!
The promos for programs airing at the time (Scarecrow and Mrs. King, Highway to Heaven, The Twilight Zone), as well as promos for holiday variety show specials, commercials for products and services (some that don't exist anymore – Eastern Airlines, anyone?), and that super iconic and legendary CBS Special Presentation introduction make this tape pretty exciting from a nostalgic standpoint.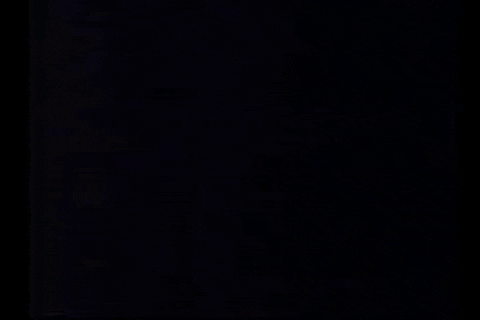 Who didn't get excited over this? Thirty-three years later and I'm all "oooooh!" about it!
I've seen impressive commercial blocks on YouTube (many of them recently – I have sat for hours watching other people's commercial blocks while working on my own projects), and these sets never get old!  This tape never gets old!
In The Ensuing Years…
You know what I did to better preserve The Christmas Toy, but as for the other programs on the tape, I purchased How The Grinch Stole Christmas on DVD when I was in college, I haven't watched 'Twas The Night Before Christmas since the late 1990s, and I last watched Mickey's Christmas Carol about ten years ago (when I was dubbing The Christmas Toy to DVD).
The commercials from this video still hold a huge place in my heart, as much as the specials do.  The Christmas Toy is a sentimental classic for me, a gem of a rare kind in a world cramming subpar specials into television lineups.
Spoiler alert: I'll be looking at that special a little more in two weeks, just in time for Christmas Eve.  Never say I don't give you anything. 🙂
And Now, You!
Did you have "That One Video" (bonus points if it is Christmas-related) in your childhood collection?  Do you still have it, and the means to watch it?  I'd love to hear your story!  Sound off in the comments below, or be social on social media.  Your stories build the amazing world of personal nostalgia that keeps great memories alive (and even entertaining).
Next week, another story of personal nostalgia as we continue the countdown to Christmas.  Speaking of which, we're 15 days and counting from Christmas!
Have a great day!