…and so is July and Toyota!
Car dealerships always have "novelty" type sales (Related: There's More To A #FlashbackFriday). Whether it's a holiday or just because, car dealerships will pull out all the stops to create a gimmick and draw in sales.
Hence, Toyota's July 1986 "July is Jumpin'" campaign!
With a national sales goal of 120,000, Toyota is offering the best incentives to get people into a Toyota!
I'm wondering if they draw them in claiming "we have air conditioning!" as part of the gimmick!
They love it…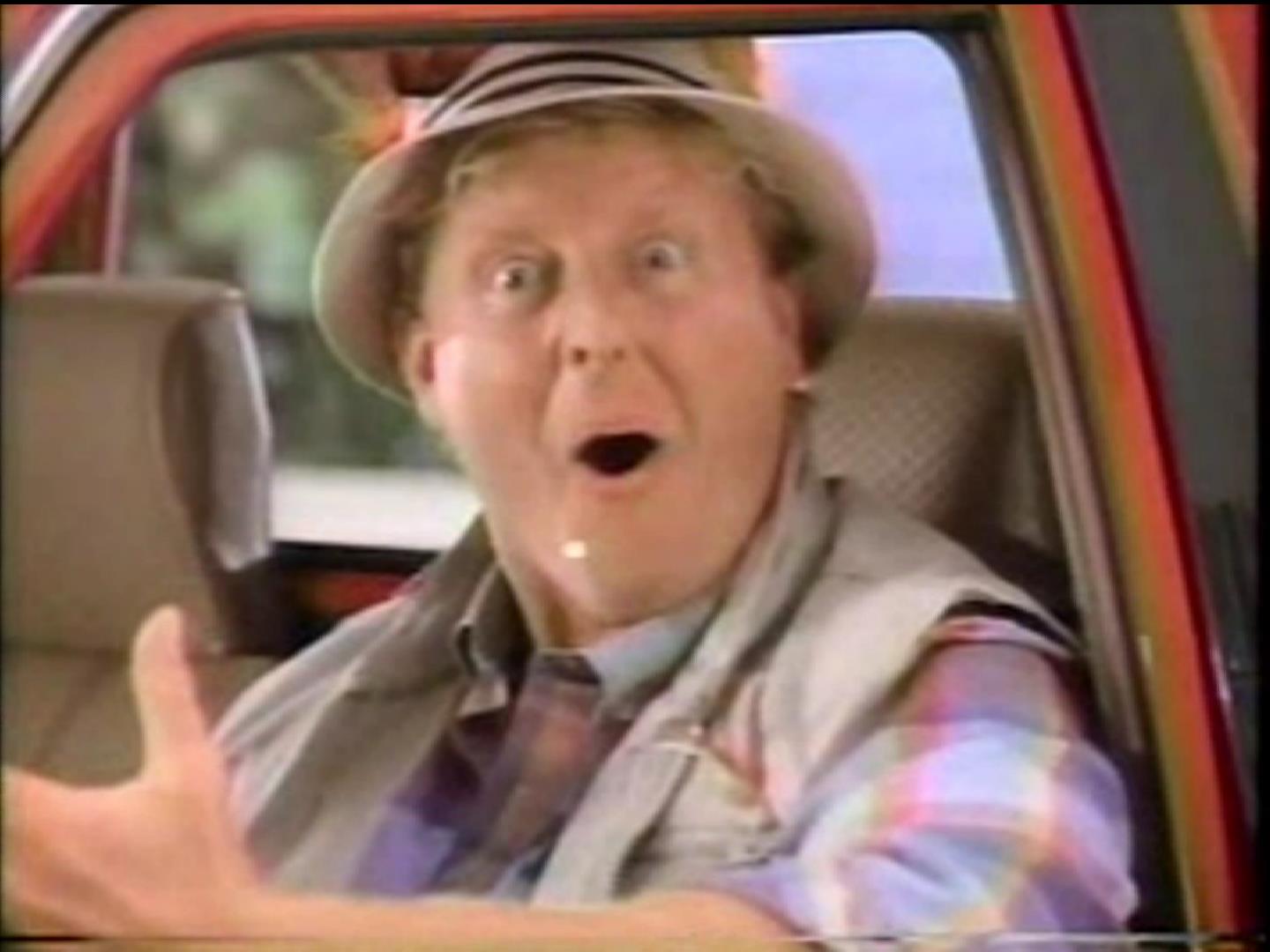 …and so does he!
And you'll love it, when you click play!
Seriously, with incentives like these….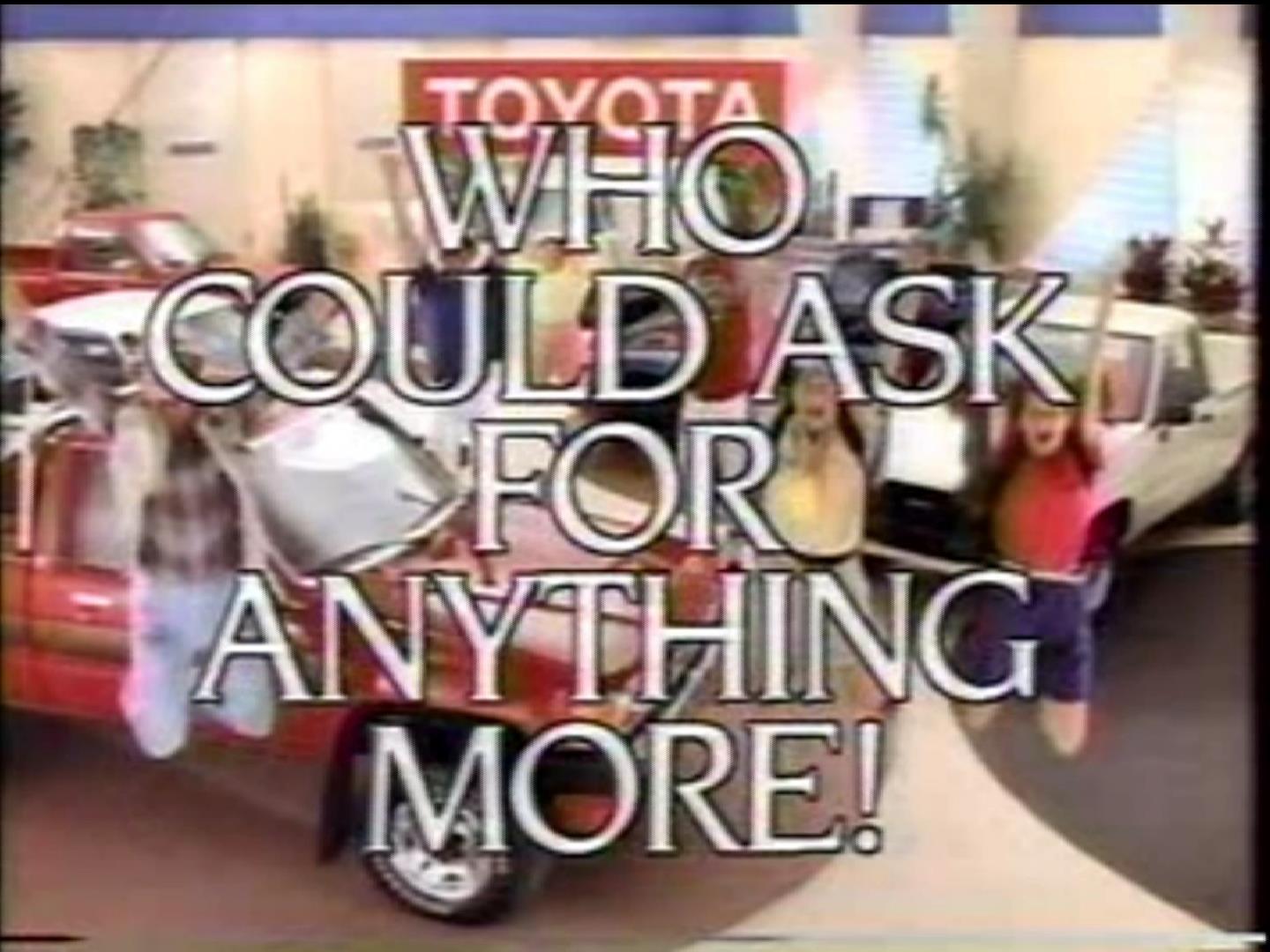 I never understood the jumping thing as part of the "Who could ask for anything more!" campaign…
It happened in this one too…
"Boy Does #ThrowbackThursday Look Good!"
And this didn't involve July.  That guy just felt like jumping!
These ads were part of Toyota's "Who Could Ask for Anything More!" corporate slogan, which was used from 1985 until 1989.
In 1989, it became "I love what you do for me!", which was featured in this past Flashback Friday commercial pick…
#FlashbackFriday Has Spring Fever…For Buying a Camry?
I think that slogan, and "Everyday" were the ones I remember the best before all of the post-2001 slogans.
Who could ask for anything more…when it gets stuck in your head?
Anyway, our summer of fun-themed Throwback/Flashback continues tomorrow, when we find more people stuck in the rut of summertime.
Until then, have a great Throwback Thursday!