It's Music Monday, and not fighting it will do your heart so good.
These full album Music Mondays have been alot of fun, especially listening to them while writing the articles.  I enjoyed working on the Chicago albums of the power ballad era, and while I'll be going back to covering just one song, I had another album I thought would be a good choice for full coverage.  The choice is inspired by a Professor of Rock video I saw recently on YouTube, which included an interview with the artist.  It is also an album I own, albeit digitally – I would really like to try to get the actual album cover for framing and displaying purposes.
So, if you see the featured image, then you know who we're covering.
Indiana Jones Rock.
Not really, but doesn't Kenny Loggins look like he's channeling his inner Indiana Jones?
Well, considering that he channeled Orb-Holding Jesus on Keep The Fire, there really isn't anywhere else to go.
Anyway…
I've Always Said That I Believe Anything Can Happen…
High Adventure is Kenny Loggins' fourth studio album, released in September 1982, and following up 1980's Kenny Loggins Alive, which was a live concert album filmed at two different concerts for two different audiences – one during the day, and one at night.  I've watched the concert, and it is amazing!  As for High Adventure, Loggins once again collaborated with David Foster and Michael McDonald, as well as Loggins' then wife Eva Loggins for songwriting credits.  McDonald even contributed backing vocals for "Heart to Heart" (there's a great live video for this, more on that later), and Loggins sang a duet with Journey frontman Steve Perry in the ultimate 1980s bromance-type song.  There's happy and exciting songs, there's songs about love, and there's that amazing album cover.
The cover really was modeled after Raiders of the Lost Ark.  I mean, when I think dashing hero, I certainly think of the Soundtrack King of the 80s as a hero.  Dashing yes, gorgeous, yes, but getting chased down by a giant boulder?
Hmmm….
The album itself saw a bit of a "high adventure" on the Billboard Hot 200, peaking at #13 on October 23, 1982 (only four days after this writer was born!) for a stay of 44 weeks.  The album saw three singles that found their way into the Top 40 of the Hot 100 – "Don't Fight It" was the album's debut single, and reached #17, with "Heart to Heart" reaching #15 and "Heartlight" (both released in 1983), reaching #24.
See those links?  Yeah, these songs are not strangers to Music Mondays past!
"Heartlight" was thought to be inspired by E.T.: The Extra Terrestrial, which was released in 1982 as well, but was actually about a school in Southern California called "Heartlight."  While the official title is "Welcome To Heartlight," it is shortened in some instances to avoid confusion with the same-titled Neil Diamond song.  The song is the story of the school, with lyrics inspired by writings from its students.  In fact, the young voices on the track are students from Heartlight School's Singers and Dancers Christ Memorial Youth Choir.
Surprisingly enough, "Don't Fight It" does not have a music video for it.  Can you imagine what that would have looked like?  1982 would have blown up!  I'm not even sure if there was enough space in a music video to feature both Perry and Loggins – it is a pretty powerful combination.  Even in concert now, Loggins sings it with one of his band members, and it is pretty powerful.
"Heart to Heart" and "Heartlight" do have music videos – "Heart to Heart" had that strange "hanging teddy bears" shot that still weirds me out.  "Welcome to Heartlight / Heartlight" also has a music video that, thankfully, does not feature childhood trauma, but does feature his disappearing and reappearing band, neon lighting and wardrobe changes.
I also love this version from David Foster's Hit Man Returns concert.  My mom and I have watched both of these concerts a few times.  We're actually supposed to see David Foster in concert in (hopefully, fingers crossed since it was postponed from April) October.
A wild Kenny G emerging from the crowd always gets me! (Also, this!)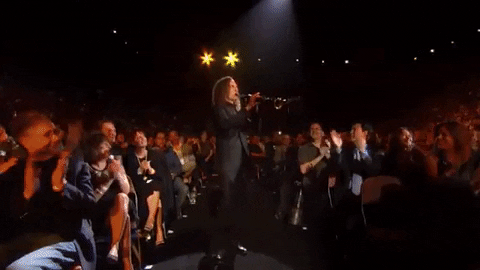 Oh, and about "Heart to Heart"…
What Your Asking Me To Do Is Learn The Words…
…I wanna do right!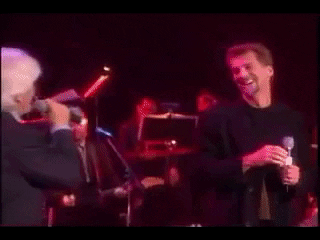 So, there was this time back in the 2000s when Kenny Loggins and Michael McDonald performed "Heart to Heart" live.  Apparently, Michael McDonald is notorious for forgetting the words.  As Kenny Loggins said in an interview (stick around, that video is coming), McDonald sings with his eyes closed (true story – I've seen him live as well!) and apparently doesn't know the words to the song. Kenny Loggins even said he has offered to tape the lyrics to the stage, but he probably won't see it.
Here's the legendary performance…
And this, my friends, is that great interview.  I love this!
Upload via Professor of Rock
Reaction
This is a great album.  There is such an incredible mix of music – the happy, peppy stuff is pure Kenny Loggins, and the love songs are gorgeous.  Let me tell you "The More We Try" will break your heart.  I absolutely love this album – it is a fast 41 minutes.  You get totally lost in it, and boom, it is over.
Ok, I get lost in it.  I'm not sure how it affects you, but I know how it gets me.
There is so much to love on this album – it is essential Kenny Loggins listening, from a time when his "King of the Soundtrack" distinction was on the rise.  There was nowhere to go but up, and Kenny Loggins proved that in 1982, a "high adventure" was cause for good music!
I'm still shocked at the lack of a video for "Don't Fight It."  We really missed out on a magical moment!
Let Him Take You On A High Adventure!
Seriously, how was there not a song called "High Adventure"?  As I said, this album is 41 minutes, but it is a fast 41 minutes.  With no songs you'll try to skip, this one is Music Monday worthy.
And we need that right now, don't we?
Monday may not make your heart feel so good, but music can do that!
Have a great Monday, and enjoy the music!