Ever have a song you like but adamantly refuse to admit you like to others, yet listen to in the privacy of your own home…or behind earbuds?
When I was a kid, Kenny G was a bit of a punchline.  Not because he was funny, but because it was thoroughly uncool to admit you liked his music.  I'm guilty of laughing at any Kenny G-focused joke, but even more guilty of listening to his music on the local soft rock station while behind a closed bedroom door.  That's right, I laughed at the idea of listening to his music in public, but at home, I was all about "Forever in Love" and the song that is the subject of today's Music Monday choice.
In actuality, "you listen to Kenny G?" must have been a pretty old joke by 1993, because today's song is actually from 1986.
(I didn't get the reference…at first.)
Considering that I was eleven in 1993 the first time I was aware of it…oh come on, I was a kid.  I didn't even know who Kenny G was until the early 90s!  Give me a break!
Anyway, flipping over to that "Songs I Didn't Openly Admit To Listening To Until I Was An Adult" playlist I have…
"Songbird" is an instrumental single, written and performed by songwriter/woodwind instrumentalist Kenny G.  It was the third single from his 1986 album (G's fourth album) Duotones (released September 29, 1986), released in March 1987 following two other singles released in 1986 – "Don't Make Me Wait For Love" and "What Does It Take (To Win Your Love)."  Both of those,  I should mention, are not instrumental pieces, but then again, neither was that song he performed with Peabo Bryson.
Anyway, "Songbird"…
"Songbird" was played on a soprano saxophone, and was the first instrumental to reach the top five on the Billboard Hot 100 since the "Miami Vice Theme" in 1985 (which reached #1).  This song reached #3 on the Billboard Adult Contemporary Chart, #4 on the Hot 100 Chart, and #23 on the R&B chart, which made is the better performing of the three singles released from this album.  It received airplay on Adult Contemporary stations well into the 90s (and I'm suspecting probably still does), as well as those commercials for smooth jazz stations in the 2000s.
I actually didn't know this song was from the 80s – call it ignorance of mu
sic at the time (and being a kid, and not having the internet handy), but I figured the song was from the 90s when I heard it on the radio.  It definitely has that timeless appeal, being instrumental.
Just like the Kenny G joke, amirite?
All jokes aside (however dated they may be), this really is a lovely song.  I would never have admitted (in public) as a kid, but I've always liked this song since I first heard it.  Perhaps you felt the exact same way too, but maybe you've admitted to liking this song.
Go on, listen again, and let the smooth jam of singing bird (that sounds like a soprano saxophone) carry you away!
And…oh wow, it has a music video?
And this is where all the jokes came from, folks.
Who knew there was a music video for "Songbird"…and that G displayed acting chops to make it anything more than a guy playing a saxophone?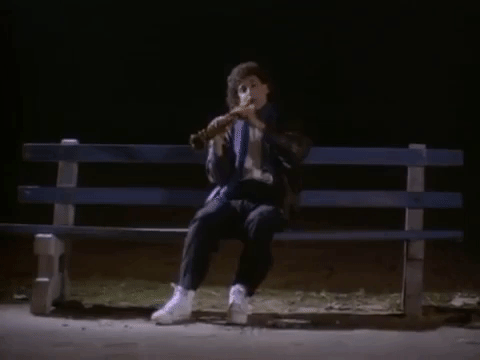 Kenny G.  Trying to relate to the MTV Generation since forever, but winding up on VH1 instead.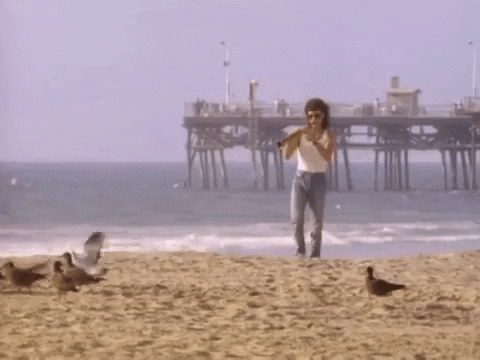 There was nothing wrong with that in the early 1990s.  Nobody had to know.  I have always liked his music, I just never told anyone.  And I turned out fine.
Well…
No seriously, I turned out fine.
Anyway, try not to be too self-conscious of the music you like, have a great Music Monday, and enjoy the music!