Ooooh, educational!
Previously, On Allison's Written Words…
The growing home video market of the 1980s meant two things – competition from the not major film studios looking to get in on those lucrative home video dollars, and smaller imprints within those brands, looking to cash in on the kiddie home video market.  But within those children's home video labels was a genre, the "how to's of 80s kid survival."
In my previous two articles, I talked about two of those videos – one that taught skills and tricks (though the skills part is questionable at best) to help kids (clearly, it was for kids) show off and be popular at parties.  The other focused on a different type of kiddie survival – that of being home alone without an adult (because we didn't learn how to be home alone from Macaulay Culkin).
The common thread with these videos was that they were hosted by Malcolm-Jamal Warner.  There was an uncommon thread – one of these videos actually taught something useful.  The other taught us how to thumb wrestle, make sound effects, offend those of Middle Eastern origin, walk into doors super (fake) hard, and walk down fake stairs, which, for the record, I learned in the late 1980s from watching The Hogan Family.
I'm serious.
The growing home video market made all of this possible, and I figured I'd spend the rest of the month focusing on two such home video labels that made videos like this possible. Specifically, the labels that made these two very specific videos possible.
First up, the children's home video company whose logo even strove to teach us something before the program started!
Before we dive into that, we need to examine the story of its parent company the "a division of" in the logo byline.
You Say Media, I say MEDA…
With the home video market on the rise in the early 1980s, it became common practice for companies that weren't the major film studios to open up their own piece of the pie.  Smaller, budget labels grabbed hold of their share, releasing B-movies, classics in the public domain, and even instructional and compilation videos.  Some of those distributors even operated sub-labels aimed at children.  One of those companies jumping into the pool was Media Home Entertainment.
Media was established in 1978 by filmmaker Charles Band, and headquartered in Culver City, California.  Initially off to a rocky start at its very beginning, thanks to a lawsuit by ABKCO Records, due to their VHS and Betamax release of The Rolling Stones' Hyde Park concert, as well as a lawsuit by Northern Songs (which also named VCI Home Video and Video Tape Network in the suit) for releasing Beatles material, you'd think this was an omen.  In actuality, the company emerged from that start to become one of the largest independent home video distributors.
Media Home Entertainment had a cool Star Wars-esque logo with a beautiful jingle, but in order to get to that thing of wonder, we have to cross its first logo, which had the opposite effect, asthetics-wise…
Upload via FilmPhoenix82
Ew.
And they kept that around for two years, (supposedly intentional) spelling mistake and all.  Thank goodness for the changed logo…
Upload via LogicSmash
Upload via Jordan Rios Logic Vault
Media's catalog includes acquired films, television programs, and children's offerings.  Bought by Heron Communications in 1984, the company established three sub-labels – Nostalgia Merchant, Fox Hills, and Hi-Tops to distribute their older and classics catalog, obscure and special interest titles, and their children's films and programs.
It was after that acquisition that Media/Heron created their children's sub-label, you know, the one that can tie its own shoes!
The Pretty Red Sneaker
Hi-Tops Video was established in 1986, taking on the children's output of the brand, which until then were distributed by Media.  The company released the 1965-1984 Charlie Brown/Peanuts cartoons (with a few exceptions), the aforementioned instructional video on being home alone, children's television shows, one-off television specials, movies, and even the Nelvana-animated Cricket cartoons (of which there were only two, surprisingly) and Adventures of Teddy Ruxpin series (including that delightful live action video where Teddy should have tossed those two brats off the flying bed).  There was also a video "diary" type program featuring teen actor Chris Young (I have yet to find this obvious gem), original home video releases of Pee-Wee's Playhouse, and even a Ronald McDonald cartoon, which obviously says McDonald's 1000 times (unverified number, since I've never seen it).
Hi-Tops also released original content, such as the Little Schoolhouse series and earliest Baby Songs releases. (Complete list of Hi-Tops Video releases)
Perhaps the only thing it was known for, other than its cool catalog of kid's material, was it's super cute logo.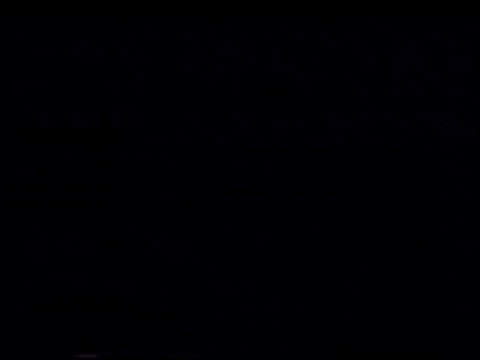 The lacing of the show, the jingle that plays behind it, this logo screams 1980s, and not in a bad way.
Each video started off with this, followed by a red screen reminding you that this was a video that you (yes, YOU!) could own!
By late 1990, Hi-Tops parent company was beginning to show signs of fading out of the industry.  Media was downsizing staff and selling off assets in the wake of Heron Communications' Gerald Ronson being part of the Guinness share trading fraud in the late 1980s.  By 1992, Hi-Tops was inactive, and Media Home Entertainment followed shortly after that in 1993.
But we'll always have the shoe lacing itself up.
The Current Availability of Its Catalog
Hi-Tops Videos are long out of print, with Peanuts cartoons going to Paramount Home Video in 1994 (and later, Warner in 2008), some of the material going to Image Entertainment.  Most of it, however, fell headlong into home video obscurity, relegated to the secondhand home video market.  When I worked at a video store in the early 2000s, it wasn't uncommon to find some of their releases in the category (releases over one year old) section of the store.  While the 1990s and early 2000s would have meant Hi-Tops releases would fall to the wayside, YouTube has kept them well-preserved.
You know, gems like this trailer tape.
Upload via Video Cop
I would have loved watching this at the video store I worked at!
I'm going to explore this beauty a bit further on Pop Culture Retrorama, it really deserves its own article.
Do You Remember Hi-Tops Video?
…or just the logo?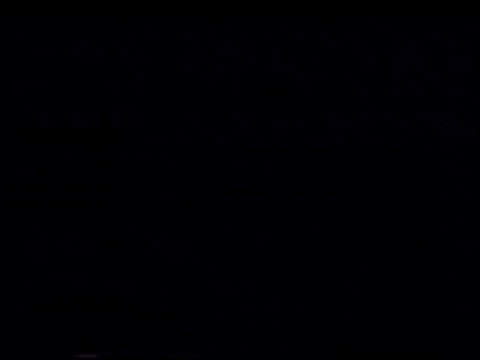 I have fond memories of this logo, having alot to do with renting the Cricket and Teddy Ruxpin videos from the first video store I rented from (which was not the one I eventually went to work for).  As I said, the one I worked for had some Hi-Tops videos in its category section.  We carried some of the Peanuts specials, and I rented the holiday ones to watch at home (before I bought some of the DVDs), which all had this logo on them.
The internet keeps it fresh for me, even though I never forgot this logo, I had no idea until the last few years, when I really started looking, how much material they released.  You'd think to look to the major film studios for such material, but really, it was these smaller companies that knew it had an audience in the child set, and really catered to them in a special way.
There was nothing quite like this time in home media.
Coming Soon…
So for next week, I have another major children's home video company to talk about.  It was sort of the direct competition to Hi-Tops Video.  It didn't last as long, but its output, like Hi-Tops, is equally memorable for 80s kids.
And like Hi-Tops, it has a logo you won't soon forget.  It's logo doesn't teach, but it does…try to entertain?
All I know is that the memory of its existence came to me one day about 15 years ago, from the doldrums of my allegedly repressed childhood memories, and I was all "wow, way too vivid."
Come by next week, perhaps you'll remember it too!
Have a great day!