Defunct retail month continues on Allison's Written Words, as we explore another retail store whose main competition  – and the most recent recession in the late 2000s, was their undoing.
Defunct Retail Month Rolls On…
If you have been joining all month (or, since the beginning of January), we've been looking at different dead/dying/majorly downsized goods, services, trends, restaurants, and retail stores.  This month, we've been covering retail, and if you've been with us, we've visited Bradlees (the combination Target and Wal-Mart of its time, until those two stores honed in on its territory), and Caldor, which was the East Coast Target (ironically, that store probably found its way into their old locations).
These were major retailers for their time, only to be met with rising competition as stores from other regions expanded to the East Coast (both chains were based in the greater New York area – Bradlees in Connecticut, Caldor in New York).  These were great stories to shop in, but met their untimely ends, and sad shoppers wondering how their favorite retailers could ever have gone out of business.
Our next retailer met with a similar fate a decade after both of these retailers did.  And the store location that moved into it in my area (both, actually – this store began its local life in one mall, and moved to another one up the street a few years before its demise) have never really had success keeping a store within its walls.  The new store that's in the second location just opened recently.  We'll hope for the best.
However, this retailer is defunct as we always knew it.  There's a few twists in the story.
Before we kick off today's retailer, let's see what they're all about.
The Intelligent Choice For Your In-Store Marketing!
Upload via SFOAdMan
We're kicking off week three with a visit to electronics chain Circuit City!
Circuit City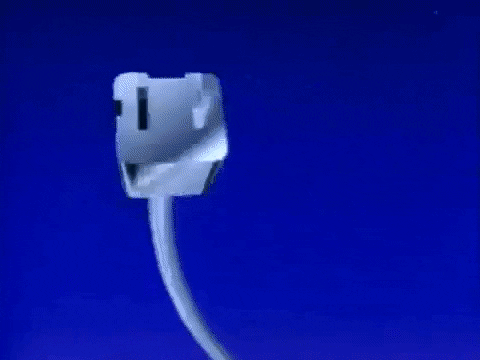 Circuit City's roots can be traced back to 1949, when it began life as the Wards Company by Samuel Wurtzel.  Wards Company was the innovator of the electronics superstore format in the 1970s, changing its name from Wards Company to Circuit City in 1984.
The company was based in Richmond, Virginia, with locations nationwide and in Canada.  At its peak in the 1980s and 1990s, the company prided itself on its excellent customer service (that I know to be the absolute truth).  By the 2000s, Circuit City abandoned the large appliance business, opting for a more self-serve "Big Box" format they called "Horizons."  At that time, they were the second largest appliance retailer in the United States, behind Sears.  This was due to concerns about competition from Home Depot and Lowe's.
The newer format of the stores allowed for a brighter-lit, more open experience, with shopping carts added due to inventory being out on the sales floor.  Commission-based pay was eliminated in 2003 (Best Buy had abandoned that practice in 1989).  In 2004, Circuit City purchased InterTan, a Canadian company operating RadioShack, Battery Plus, and Rogers Plus, further extending the Circuit City name into Canada (as you can probably guess, Best Buy had been expanding there too).  However, a lawsuit by RadioShack ultimately meant Circuit City would rename RadioShack location in Canada as The Source by Circuit City (now owned by Bell Canada).  These stores continue to operate today.
As the 2000s wore on, however, Circuit City's one good fortunes began to decline, filing for Chapter 11 in November 2008.  On January 10, 2009, the company announced it needed a buyer in order to stay in business, but six days later, without a prospective buyer, Circuit City converted its bankruptcy filing from Chapter 11 to Chapter 7, thus ending Circuit City as we know it.  The last official day of business for Circuit City was March 8, 2009.
I say "as we know it," because while Circuit City officially went out of business, that only applied to its brick-and-mortar locations.  In May 2009, the website was relaunched, having been purchased by Systemax. This, however, was short-lived, as Systemax dropped CompUSA and Circuit City's storefront brands, consolidating into TigerDirect.com.
After 63 years, the name Circuit City had been officially retired.
Wait, not so fast!  There's more!
In January 2016, Circuit City was revived as Circuit City Corporation, and with that, a new website and the promise for brick-and-mortar stores (which has not happened yet), but the website re-launched (after postponements) on August 22, 2018.
Just when you think they're done, they surprise you!
Abandoned: Circuit City
Jake Williams of Bright Sun Films – yes, this is the second time I've done a shout out to him, but his "Abandoned" series really inspired me to have retail as a Do You Remember? theme month – did his own video for Circuit City, and it is amazing.
Uploaded by Bright Sun Films
Obligatory Nostalgic Memories of Circuit City
Circuit City began its life in my area at its Egg Harbor Township, NJ location, in the now former Shore Mall.  It was on the super tiny, always dead-looking mall's exterior.  You would walk from the mall entrance, down past Clover (later Burlington Coat Factory, they're more than great coats!), to Circuit City.  I'd only been in that location maybe twice.  Coincidentally, this location was across the street from where Bradlees was until the early 2000s, which was itself situated in the shopping center where the former Sizzler location (a previous Do You Remember? article) was.
Talk about your retail hotbed of defunctness!
See the KG store next to Burlington? I don't remember when KG closed, perhaps around the same time Circuit City Location #2 did?  Either way, that store is not there anymore. It now hosts the Spirit Halloween store temporarily each year. The Burlington store is actually rumored to be moving over to the Hamilton Mall (a few miles up the street in Hamilton Township, Atlantic County, NJ), which will probably kill this shopping center a little more than it already has been killed.
(It's pretty dead already.  The mall itself was partially demolished in 2013.)
In 2004, Circuit City moved over to Hamilton Commons (Mays Landing, NJ, a few miles up the street), to a populous, up-and-coming shopping center and larger, revamped location.  That shopping center had slowly been building up during the first half of the 2000s.  It was the end unit store, and it never quite did lose its new paint/new carpet/new everything scent.  I loved it!
I used to visit Circuit City regularly, mostly to avoid Best Buy at the time.  I liked Best Buy as a store, but I hated the customer service.  I was well aware they were not commissioned employees, but in the mid-2000s, the college-age staff (I myself was in that age bracket) were some of the rudest employees known to man.
On any given visit, I'd had the cashier handling my purchases talking over my head to the cashier at the next register.  You know, because talking to your customer is the worst thing you can do?  I'd rather you say hello and goodbye to me and not engage me in conversation than flat out ignore me in favor of your friend the next register over.  Not everyone was like that, but Best Buy felt like a crapshoot and I didn't feel like shopping there.
(They've since gotten much better with customer service, and shopping there has become a pleasure, but I still miss Circuit City!)
Circuit City, while it had commissioned employees (that was stopped), had a much nicer staff.  Shopping there was a pleasure. I went there to get a Nintendo Wii in 2008, they were my fourth stop after Best Buy staff barely gave me an answer as to when they'd be in stock, Toys R Us was friendlier but wouldn't have any until the weekend, and Target didn't have any.  At Circuit City, a customer service rep smiled and told me they'd be available at 6 am on Sunday.  I told the person I knew I wouldn't be there at 6 am on Sunday (I worked at that time on Sundays at my previous job), but I would get there as early as I could that afternoon.
I went back that Sunday (after calling and asking if they had any left – they did, but it couldn't be held), and walked in, greeted immediately. I asked where the Nintendo Wiis were, and the person told me to go to the customer service desk, and wished me luck.
And yes, I did get one.  I still have it – it works ok (it has its issues, but I've had it for 11 years), and I use it once in a while.  I also bought my first laptop there earlier that year.  That POS broke after five years, but it was good for the first three years I had it.  Nothing against Circuit City, it was a Toshiba Satellite and you probably know how they are.
In January 2009, I bought a game on the Virtual Console and found out I needed a classic controller for my Wii.  I logged onto Circuit City's website to see if they had one – figured I would order it for store pickup and then run over to get it, since I was on my way out to run errands.  Lo and behold, I saw this…
So my mom and I went there to find one, and just look around.  It was busy, and at the time, this announcement had just been made the day before, so sales weren't huge yet.  The store actually showed no signs of closing, aside from huge, obvious signs and that shut down website.  It still smelled like New Store!  But I did get what I needed (as their commercials at one time bragged), and I believe that was the last time I went there.  I still have that controller.
hh Gregg moved into that store in 2010 (retaining the "New Store Smell" for its duration), but it didn't last long.  It became a Big Lots last year, which moved out of their previous location. Take a lucky guess where it was.
You really want a prize for figuring that out, don't you?
Circuit City Commercials: Where Nostalgia Is Running Rampant!
Yeah, pretty bad take on their corporate slogan ("Where service is state of the art"), but anything to attempt to be pseudo-creative.
But, as we always do, it wouldn't be one of these articles without some commercials. And thanks to Kyle Petree, there are two great compilations of Circuit City commercials, from 1985 (the beginning of the company's restructuring into "Circuit City") until 2008 when it moved towards its end.
Here's part one:
And part two:
Both uploads by Kyle Petree
Wow, these were posted on January 24, 2009.  It is hard to believe Circuit City has been gone for 10 years!
Oh, and this one is from my collection – it's from 1997 and announced the opening of a New York City location.
And Now, Your Turn!
Did you work for Circuit City at any point, or were you a regular shopper?  Got a personal nostalgia story of your own about something you bought at Circuit City?  Have you shopped on the new Circuit City website, or even the pre-TigerDirect one?
Let me know in the comments section, or be social on social media!  I want to hear from you!
Next week, one more department store in our defunct retail month.  This one has no personal connection for me, but I love Chicagoland television, and I've done some reading about this store, so I'm very excited to talk about it.
Until then, have a great day!