You could say this whole month has been a celebration of food on Allison's Written Words, as we're paying tribute to defunct restaurant chains we all ate at during our very 1980s and 1990s childhoods, but today's restaurant truly is a celebration of food! 
Previously, On Allison's Written Words…
This "Do You Remember?" retrospective (which so far has taken to the buffet steakhouse of Ponderosa and the buffet/sit down restaurant concept of Sizzler) is craving Mexican this week, and couldn't think of a better choice than "chain Mexican," which can only mean one thing…
We're going to Chi-Chi's!
But before personal nostalgia and commercials, a history lesson!
It's how all my great nostalgia unfolds!
Chi-Chi's: The History Lesson
Chi-Chi's was established in 1975 in Richfield (Minneapolis suburbs), Minnesota by restaurateur Marno MacDermott and former Green Bay Packers player Max McGee.  What's in a name, you ask?  McDermott's wife's nickname was Chi Chi!
Between 1977 and 1986, Chi-Chi's was run by former Kentucky Fried Chicken executive, which shifted business headquarters to Louisville, Kentucky.
By early 1995, the chain's stores were 210 locations strong.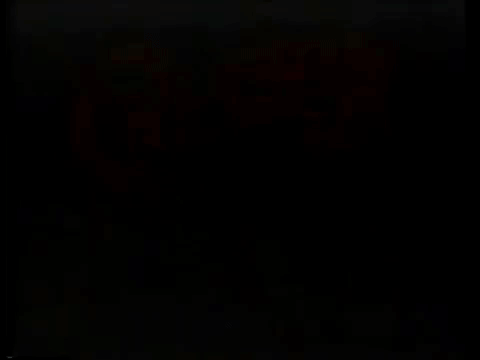 A management change (to Restaurant Enterprises Group Inc., later Prandium) yielded two bankruptcies – one in 1993 while under Restaurant Enterprises Group Inc., and a second in 2002 under Prandium.  By that time, the chain was beginning to decline, and by 2003, another bankruptcy, a Hepatitis A outbreak in the Pittsburgh area from green onions (remember that?) sealed the fate of the chain and its 65 remaining locations.  By the weekend of September 18, 2004, those remaining locations closed, though the one I went to closed much sooner than that.
Allison's Celebration of Chi-Chi's
I started going to Chi-Chi's in the early 1990s (probably about 1992 or 1993).  It was my introduction to Mexican Pizza, (Virgin) Margaritas, and amazing salsa.  My mom still buys their salsa at the grocery store to this day.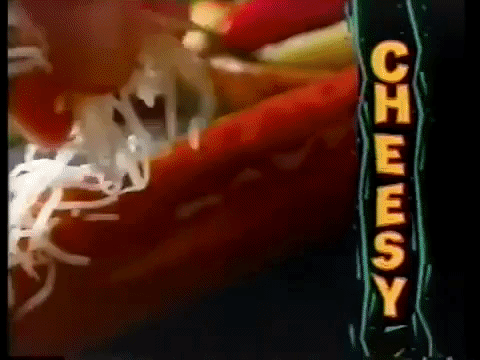 For New Year's when I was 11 years old, my parents took us there for dinner after seeing a movie, and my brother and I ordered our usual Virgin Margaritas, but this time, it was Blue Raspberry.  Those, my friends, had an interesting side effect.  I won't go into details, but the Black Whopper Bun a few Halloweens back made me nostalgic for the time had that margarita.
Did I mention Mexican Fried Ice Cream?  Yeah, that was my weakness during EVERY visit to Chi-Chi's!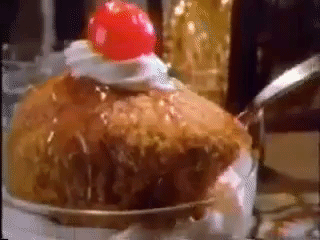 I even got one of those sombreros for my 12th birthday.  That was fun!
We went to Chi-Chi's fairly regularly (at least once or twice a month on Saturdays), until sometime in the mid-late 1990s.  I think it was still open, but we stopped going and I still don't really know why.  Perhaps food quality went downhill?  I have no clue.  That location wound up closing by the early 2000s, and is now a Golden Corral (and has been since the early 2010s).
Closed Chi-Chi's exteriors. (Source: Restaurant Guru)
If you must know, Golden Corral was a one-and-done experience for me.  Just a place that did absolutely nothing for me.  You know how much I love buffet-concept restaurants, but that was more a practice in "how many things can I never unsee," and a chocolate fountain I wouldn't get near despite my unending love of chocolate.  I had horror flashes of kids sticking their fingers in the fountain and that was enough for me to not get near it.
And now that I've discussed the delayed horrors of drinking a Blue Raspberry Virgin Margarita, the fear of chocolate fountains, and the delight of Mexican Fried Ice Cream all in one shot, how about some commercials?
You knew this was coming!
Chi-Chi's: A Celebration of Commercials!
Because I can't send off this article without food torture!
Upload via Betamax King
Upload via Betamax King
Upload via Retrontario
Upload via Sean Mc
Upload via heykev75
Upload via FakeTV
Upload via Derek Dahlsad
Upload via augustv123
Upload via TheClassicSports
Related Reading/Viewing
Flashback Friday (May 4, 2018) as part of a two-part harmony of commercials with Taco Bell!  (The theme that week was Cinco de Mayo).
News footage from November 4, 2003 – KDKA (Pittsburgh's CBS station) of the Hepatitis A Crisis:
Upload via Dr. Audrey Guskey
And Now, Your Story!
These personal nostalgia-fueled stories of restaurants past have gotten people's appetite for healthy, fun conversation going. I've been loving the comments and remembrances of restaurants past.  Please keep those stories coming!
Have you eaten at Chi-Chi's?  What was your favorite food on the menu?
Was it…this?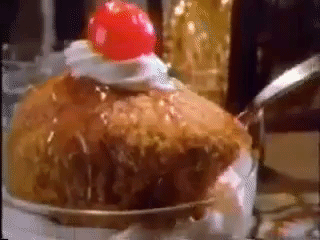 Don't deny your cravings!
I've got one more restaurant to cover next week, and unlike this one, it is still open (but with a very small number of locations).  You'll see next week what's cooking!  Until then, stay hungry! 🙂