With almost five months of Music Mondays since my furlough began, to quote today's song, "Is it any wonder I'm not crazy?"
The treadmill provides ample opportunity to watch YouTube. Be it 40 minutes' worth of music videos, 40 minutes worth of commercials, or stuff for Retro Rewatch, I can always find something worth watching.  Today's music video, admittedly, was not one I'd seen prior to January of this year, and it only happened because the parody version came up in my "recommended videos" list.
Yeah, you know when your recommended list doesn't show you an actual music video, but one where Jimmy Fallon and Paul Rudd made it happen instead, you know what I like to watch on YouTube.
I've watched both the real video and the parody (and the shot-by-shot, side-by-side version) many times over the last few months, and well, this song is officially stuck in my head, so…Music Monday material?
"Too Much Time On My Hands" is the second single from Styx's 1981 album Paradise Theater.  Written by Styx guitarist and vocalist Tommy Shaw, he not only performs the guitar solo in the song, but also provides the lead vocals for it.  According to Song Facts, "the song is about a guy who spends his days at the local bar, blustering on about world events or whatever else pops into his head. He's got nothing better to do, and aided by alcohol, he gets a little crazy as he sees his life slipping away."
Shaw drew inspiration for this bar from Mark's Tavern, a local watering hole where he was living at the time, in Niles, Michigan.  Filming of the bar scenes was done at The Mother Lode, a gay bar in West Hollywood, redecorated to give the bar a "local watering hole" feel.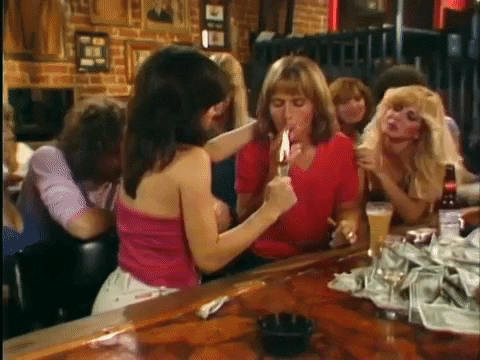 So a singer/songwriter goes into a bar, and comes out with a song?
Shaw was asked to write one more song for Paradise Theater, which was a themed album about a concert hall that rises to prominence, only to crumble, and is based on Chicago's Paradise Theater.  Shaw liked the concept, but was unable to follow the theme.  "Too Much Time On My Hands" happened instead, and did not follow the theme.
Released in March 1981, "Too Much Time On My Hands" reached #9 on the Billboard Hot 100 in May 1981.  It enjoyed a brief revival in April 2016, when Jimmy Fallon talked about it on his talk show, after hearing it on the radio.  In what would become a tradition with actor Paul Rudd by his side (I covered 2018's depiction of "King of Wishful Thinking"when that was a big deal), the duo created a shortened shot-by-shot version of the music video, featuring Fallon as Dennis DeYoung and Paul Rudd as Shaw, which Shaw commented positively about.
The video itself feels like a silly, exaggerated depiction of a life event, coupled with .38 Special's "Caught Up In You" music video.  I've seen several Styx music videos, and they don't really have this vibe, so I'm guessing this was played up for laughs?
So this is the actual music video, and you can tell Tommy Shaw is really embracing the whole "excess time makes me go a little crazy" facial expression!
And this, my friends is the short parody of the video, complete with Paul Rudd's incredible "crazy eyes," and Jimmy Fallon looking slightly grizzled as Dennis DeYoung during the "so many watches" moment.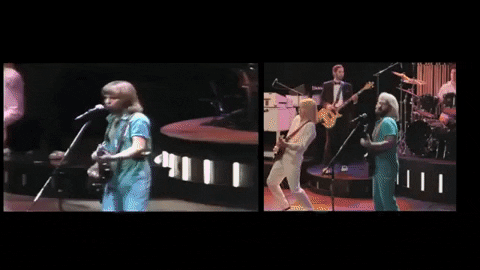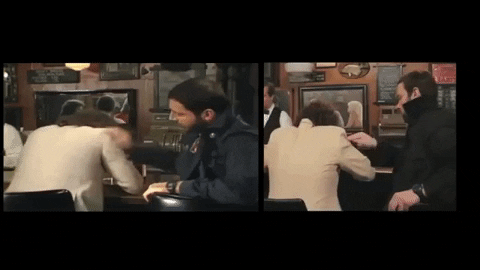 It is 2:12 (as opposed to the song's 4:31 running time), but it is fun.  The only real disappointment is that it wasn't the full song.
They definitely don't have too much time on their hands to make these parodies, but they're probably a little crazy because they work.
As for Styx, their music up until this point worked, but their undoing would come with 1983's Kilroy Was Here, which Tommy Shaw detested.  He had been unhappy since 1981's Paradise Cinema (which was Styax's only #1 album in the United States, and fourth consecutive triple platinum album), and upon exiting the group in 1984, he released albums both as a solo artist and with Damn Yankees.  He's been back with the group since 1995, but he did pretty well for himself during the eleven years he didn't have too much time on his hands.
Have a great Monday, and enjoy the music!