We made it to Friday!
Friends, this has been a trying week for all of us, with social distancing, telecommuting, and so much uncertainty with the world.  One thing is certain though – the nostalgia is there, and it will always take you back to a simpler time, before all the worries of the world crushed us and shook us to our cores.
Continuing on the theme started yesterday, we are chewing kiddie gum and not caring about it.  This was not your parents' gum, and if Bubble Tape proved anything, us kiddos of the 80s and 90s could have nice things (and gum) too!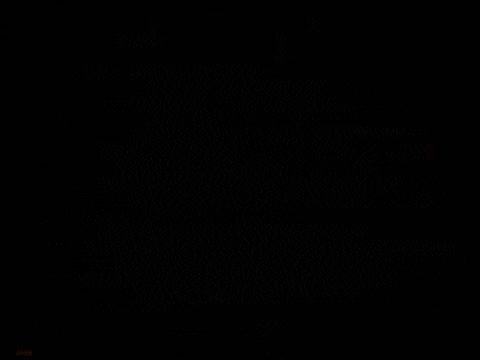 Staying in the year 1990, we meet Milo the Mathematical Maniac, who is like Zack/Jack/Mac the Lego Maniac, except he pushes a different product on child audiences: the stickiness of delicious chewing gum!
When he is pounding out math problems, he is chewing Bubble Yum bubble gum!  He even applies math to the amount of pieces in a variety pack of gum.
Find out his BubbleYum story, by clicking play!
There's also a 15-second version:
Upload via Kenn Michael
Bubble Yum has been keeping it poppin' since 1975, when a Missouri housewife created the gum in her home and called it "rubber bubblegum."  She gave it to her son to give out at school, and later sold it to Life Savers (yes, those Life Savers!) in St. Louis, Missouri.  In 1981, Nabisco bought Life Savers, with The Hershey Company buying Nabisco in 2000.
Milo's commercial was one in a series of commercials featuring different kids who "keeps it poppin'", beginning in 1989.  Sax, Rama, and even a young Leonardo DiCaprio loved BubbleYum while navigating their lives.
Milo is played by actor Kenny Blank, whose earliest television appearance was on Reading Rainbow, reviewing the book Jumanji, long before it was a movie.  He also starred on the sitcom The Parent 'Hood and made alot of commercials as a kid.  He has a YouTube channel featuring all of those commercials, as well as his appearances on Reading Rainbow.
Oh, and he's also in the Lego Blacktron commercial (the "Mac The Lego Maniac" era) I linked to earlier.
He hung out with one of the Lego Maniacs and could solve math problems like no one's business, but as for public speaking and geography…that's a whole other thing all together.
Can't do it all, right Milo?
I hope I've been able to bring some light into what has been kind of a crappy week.  Rest assured, we will get through this (as we do).  I'll continue to help keep that light shining, if you'll keep coming back.
It's the most I can do. 🙂
Have a fantastic Flashback Friday, and a great weekend!