Mmmm, scrambled UHF. Is that like scrambled eggs for televisions?
Can you imagine the person that bought into all the subscription-based networks in their market?  I can't imagine all those set-top boxes stacked up, only to be discontinued and looking like clutter.
After writing about the short-lived pay television service known as Tele1st, it piqued my interest in other pay television networks in the pre-cable days of the 1970s and 1980s.  Most of these networks had longer lives (and more reach) than Tele1st, but they all share three common threads: each service required its own descrambler box, charged a subscription fee, and their demises was mired in the advancement of cable television.  By the early 1990s, these networks were gone, a relic of a time before cable reached the masses.
What was left behind, however, is quite interesting.  It is a thing of VHS tape glory…if it isn't completely glitched out.
Here's to you, Tele1st.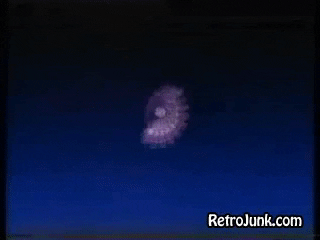 The archives of YouTubeland have provided copious examples of surviving footage from the subscription-based pay television providers that cropped up around the country in the 1970s and 1980s.  Some lasted a few years, but none lasted such a short time as the infamous Tele1st.
What are some of these other services, you ask?
Why, here's four of them!
ONTV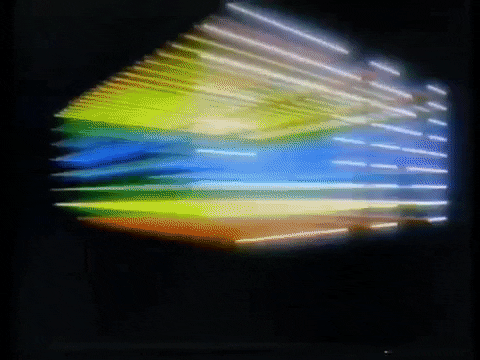 ONTV was launched in 1977, and re-named ON Subscription Television in 1983 (after purchasing Spectrum in 1983).  This service provided, for a monthly fee and the cost of that decoder box, of course – a broad mix of mainstream feature films, events, sports, and even pornographic films in its own special time block.  The service was available in Los Angeles, Detroit, Chicago, and Minneapolis (but apparently not New York, where ONTV was headquartered).  The service cost $19 per month, but varied by market.  There was a premium charge for the Adult Only content – originally, these were of the softcore nature, but by 1983, the service was incorporating hardcore-type content into its Adults Only block.
The decoder box was required, and viewers who owned one would tune their televisions to channel 3 in order for it to work.  If you didn't have a decoder box, the feed would have scrambled picture and garbled/substituted audio.  However, the availability of descrambler kits made it easy to pirate the signal, which lead to people obtaining the service illegally.
By 1985, a significant loss in revenue and subscribers, not to mention availability of cable television in the markets ONTV served, sealed the fate of this network.  During its final month, the network showed its back catalog of films, but gave little warning to its subscriber base about its impending shutdown or the movies they were planning to show.  The network had gone dark in some markets prior to 1985, but Chicago and Cincinnati held on until the very end.
There is a surprising amount of ONTV footage surviving in the archives of YouTube Land from the various markets it served, all compiled in this nice playlist because of YouTube user Jason Jones.  Hats off to you, you've made a heck of a list, and to all the people who, for some reason, saved this footage.  We all knew there was value in this stuff long before the internet existed!
Upload by oyeboof, The Museum of Classic Chicago Television, WildCock23, skiggly, Michael Harris, Magnetic Tape Head, MicroJow, kawininja 81, kargaroc386, and Eric Hultgren
From ONTV, to Preview!
Preview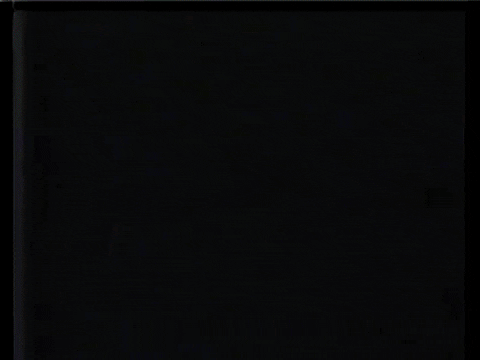 Preview (not to be confused with the non-interactive viewer guide with the same name, but different spelling) launched in 1980, and like other scrambled UHF networks, required a decoder box to view the network.
Operating between 7 pm and 5 am (varying by market), Preview was owned by Warner Communications (they of Warner Music Group and Warner Bros. Entertainment).  It was carried on independent stations of the time (St. Louis, Boston, Cleveland, and Dallas…and I'm sure Chicago, though I can't verify that).  Preview offered movies, events, and sports in their lineup, and also broadcast programming from SelecTV and ONTV (in markets where they were available, Preview would simulcast from those networks as well.
Operating until 1986, when its final affiliate, WSMW (now WUNI, a Telemundo station) in Boston, discontinued the service.
Like other subscription-based channels of its time, video footage not only survives, it is easy to come by.  And not in glitchy Tele1st glory either, but like recording from any other unscrambled network.
Uploads via skiggley
Upload via Michael Harris
Upload via Don Kent
From Preview to a network it simultcast programming from, SelecTV!
SelecTV
The one subscription-based service surviving into the early 1990s (1991, to be exact), SelecTV was established in 1976, and began broadcasting in 1978.  The network originally had subscribers paying for what they wanted to see, before switching to a flat fee.  The way it originally worked was the first few minutes were free, but if you left the program on, a transmitter in the back of the decoder box would send this information for billing purposes.  If you tuned in after the first few minutes, you'd get a message that the program was not available (I actually remember this with a pay-per-view network that gave viewers the first few minutes).
SelecTV was available in Los Angeles, Philadelphia, and Milwaukee.  New Jersey-based Womteco Home Theater carried SelecTV briefly on their owned networks before their networks went dark, due to financial collapse as more people got cable in their homes.
SelecTV went national via satellite in 1983, changing its name to Starion Premiere Cinemas in the late 1980s due to its purchase by Starion Entertainment.  Unlike other services of the same nature, SelecTV did not air sports.  It did, however, air an original program called Channel K (which produced spin-offs Bachelor Pad and Handy Dan), as well as foreign films (dubbed/subtitled), and softcore films.
A Channel K episode – upload via somethinsuavetheater
During Academy Awards season, regular programming would be dropped to screen movies up for Oscar contention.
Its fate, as had happened to rivals that dropped like flies in previous years, was – you guessed it – cable.
As for visuals, it required a playlist:
Uploads via Joseph A. Sobora, Wildcock23, The Museum of Classic Chicago Television, lugnutsoldcrap, somethingsuavetheater, Channel 37, pannoni4, eyeh8cbs, Oscar Flores, Movie and Video Game TV Spots, otosflashymoon, Chuck D's All New Classic TV Club, and MicroJow
And finally, a channel with a name that sounds like the kind of channel 1980s Saturday Night Live sketches depicted…
Z Channel

But yes, Z Channel was real!
Z Channel was established in 1974 in Los Angeles, and was known for its eclectic collection of films and directors' cut showings (including Heaven's Gate, in all 219 minutes of mind-numbing glory involving one man's vision…and the way it bled money. as aired on Christmas Eve 1982).  The channel's devotion was to rare and important films.  Also included – B Movies, westerns, and silent films.
In fact, the network set the standard for airing Heaven's Gate, and other cable networks soon followed with airing the movie.
At its peak, Z Channel had 90,000 subscribers, but its fortunes began to reverse in the mid 1980s, through ownership changes, increased competition, and of course, cable.  The network added sports in the late 1980s (Los Angeles Dodgers, Clippers, and Lakers games), but on June 29, 1989, Z Channel faded to black.
The last film aired on the network was My Darling Clementine.
Uploads via louisadeck,eyeh8nbc, edgayer, lonelyplace 2009, 80sbeta, TheRoughCuts, robatsea2009, lugnutsoldcrap, and ObsoleteVideo
And for you documentary-lovers who like stories about film studios, production companies, and such, there is a documentary called Z Channel: A Magnificent Obsession.  It's from 2004, and was directed by Alexandra (Xan) Cassavetes, the daughter of director John Cassavetes.  It is available on DVD, but sadly, not on streaming.
So wow, a small collection of a larger trend that fell victim to ever-evolving technology that the 1980s began to deliver on.
Cable, friends.  Cable was the killer.
And Now, You!
This is hardly an exhaustive list of pay television networks (Oh yes, there's more), but these are some of the most well-known and with the most footage available.
Do you have any memories of pay television services, be it the ones featured here (or even Tele1st)?  Sound off in the comments, be social on social media, and tell you friends!  Sharing is, in fact, caring!
From pay television to pay television with an interactive edge, next week, we wrap up cable/pay television month with a local system based on viewer response.  Think of it as the earliest form of social media.  Except, not social.
Next week, one more aspect of the subscription-based television "odd-yssey" of the 1980s. This one is interesting, as they've all proven to be in their own special way.
Have a great day!