Build your own library of these family classics, animated features, and children's specials!
Previously, On Allison's Written Words…
The growing home video market in the 1980s came from more than just the major studios.  Smaller companies jumped into this lucrative business, vying for the dollars of people looking to not only rent, but also purchase home videos for their families.  This included the children's genre.
Last week, we looked at the story of Media Home Entertainment, whose children's sub-label, Hi-Tops Video, released educational and entertaining content from 1986 until 1992, when its parent company was nearing its end.  The vibrant logo and fun logo jingle made the company a popular choice for kids' home media, but there was another company, itself a sub-label, that was a direct competitor for those dollars.  It also had an impressive library, and a logo that was memorable, perhaps not always for the same reasons Hi-Tops logo was, but it was certainly memorable.  That logo was Children's Video Library, and it wanted to lure you in with its own wholesome entertainment.
But first, we have to look at the parent company that unleashed the logo's balloons on the home video market in the 1980s.
The Cheesy "V"
Children's Video Library was a sub-label of Vestron Video, a company established in Stamford, Connecticut in 1981.  Its founder, Austin Owen Furst Jr., was an executive at HBO hired to dismantle the assets of Time-Life Films.  Furst, obviously wanting in on the growing home video market, purchased the library himself, and opened his own entertainment company with said assets.  The name "Vestron" came at his daughter's suggestion – combining the Roman Goddess Vesta with "Tron," meaning instrument in Greek.
So no, this video company's name has nothing to do with the Disney movie.
While Vestron distributed Time-Life's library, they were also responsible for releases on Video Home System (VHS) and CED Videodisc of B movies and films from Cannon Films' library.  However, they also had a few impressive titles to their name that were major theatrical releases – Dirty Dancing (yes, Dirty Dancing wasn't released by a larger studio, but a smaller independent studio!), An American Werewolf in London, and Monster Squad.  This was an effort to shift to more mainstream tastes, but the company also specialized in specialty videos on beating video games, as well as a wrestling video and National Geographic and Nova videos.
The company created several sub-labels to tackle specialized markets, including a children's label, which was its earliest sub-label.
Enter, the bouncing balloons and Irish jig of…Children's Video Library!
Such an exciting name, I know!
Children's Video Library
Upload via Allison Venezio Preston / Allison's Written Words
Children's Video Library was established in 1983 as Vestron's children's division, one of the earliest labels to be targeted exclusively to kids.  A few years before Hi-Tops learned to tie its red shoe, Vestron's logo of bouncing balloons served as the opening for many a children's video over the course of a few years.  From entertainment to educational to "educational," Children's Video Library was a recognizable competitor to the parents' rental and purchasing dollars.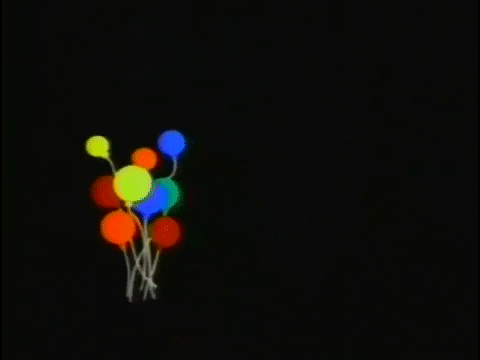 Like Hi-Tops a few years later, Children's Video Library was always "there."  It had quite the presence – Reading Rainbow, The HuggaBunch (a classic of 1980s girlie movies!), Rainbow Brite, GoBots, My Little Pony (not the movie, but the TV series, as well as that terrifying 1983 "pilot" episode that still weirds me out to this day – the dragons were terrifying!).  There were seasonal releases such as The Easter Bunny is Comin' To Town, Banjo the Woodpile Cat (Don Bluth's first effort after leaving Disney, which I only saw just recently and loved!), The Little Prince, and – ironically enough – the original live action Teddy Ruxpin pilot, which while entertaining, despite the use of the man-sized Teddy Ruxpin suit, proved to be costly.
Obviously, as we know, the animated Teddy Ruxpin videos were released through Hi-Tops later on.
The label had 46 titles under its belt (Internet Movie Database list – Children's Video Library), but also handled the post-production on Rainbow Brite's San Diego Zoo Adventure, which – shocker – I have yet to see.  I've seen the ultra-strange birthday video, but for some reason, haven't watched the San Diego Zoo video yet.  Trust me when I say it is on my list.
The label was active between 1983 and 1987, but there isn't much information – actually, there is no information – on why the label was discontinued.
Though I'm pretty sure pricing your children's videos at $29.95 (a preview of The Little Prince said $39.99!) may not have helped.
Oh, and yes, this was the company responsible for that one "educational" video where Malcolm-Jamal Warner teaches 80s kids the survival skill of showing off at parties.
All videos ended with the logo and a title card with an address to receive a catalog of Children's Video Library's offerings…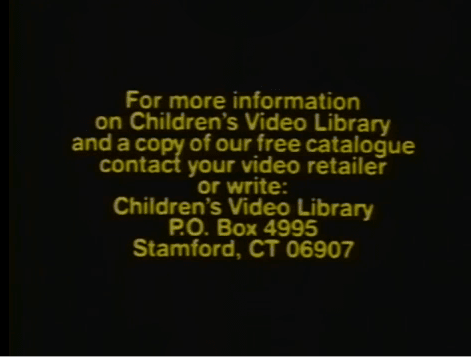 I just looked this PO Box up, and is the former PO Box of a woman living in Stamford, CT. Also, I found this…
I love stuff like this!
The Fate of Vestron
As tastes in home video and movies matured, Vestron's committed production of twenty "B" to "low A" films was the beginning of their undoing.  The company's financing fell through, and in 1990, Vestron declared Chapter 11.  In January 1991, Vestron was bought out of bankruptcy by Los Angeles-based LIVE Entertainment, another home video company, and titles continued under Vestron until 1992.
These days, Vestron releases are under Lions Gate Entertainment, which acquired Vestron's library's original successor, Artisan Entertainment (LIVE's forerunner company) in 2003.
In 2016, something interesting happened in a world of "everything always comes back."  That applied to the Vestron name as well.  Lionsgate Home Entertainment resurrected the name Vestron Video as a Blu-Ray and DVD reissue label for Vestron and Lionsgate horror movies.  The "Vestron Video Collector's Series" is branded with an updated version of the first Vestron logo (1982-1986, though I have no idea why – the later logo is much nicer), and the first releases, Chopping Mall  and Blood Diner (which I saw with my friends Amie and Ron) were released in September 27, 1986.  Reissues were done so between 2016 and 2018 (complete list).
And I have to say, the updated logo actually looks REALLY good.
Like, this is amazing!
Upload via Cesar Blanco
I figured at this point, nothing could pretty this logo up.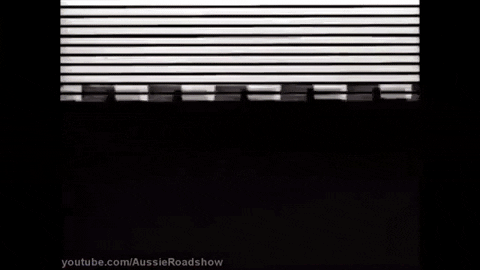 The World of Children's Video Library Releases
I'd be remiss if I didn't include some of the "end of video" goodies that showed up on some of Children's Video Library's releases of the time.  They weren't on all videos – for instance, I have Show Off! How To Be Cool at Parties, and there is nothing before or after the actual content.  As for The HuggaBunch (which I do not have, but have seen on YouTube), I'm not a 100% what else is on the video.  I did hear something of a behind-the-scenes featurette, but I have yet to find that on YouTube.  Obviously, my only knowledge of the actual video tape was from more than 30 years ago, and I've only seen it on YouTube since.
These clips are from some of Children's Video Library's releases.
Uploads via MrServoRetro
Upload via Children's Video Library
And Now, You!
Do you remember Children's Video Library, either for its releases, or for its Irish Jig Balloon logo?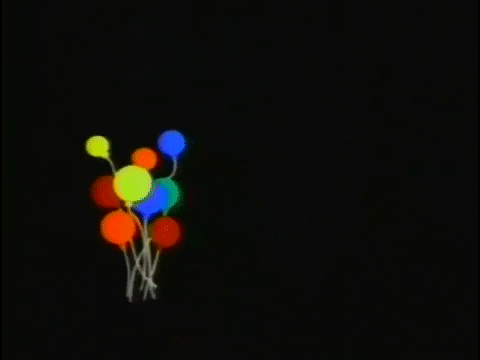 To me, it will always be the home video label that had the My Little Pony (especially the scary Rescue from Midnight Castle – I swear, time has not changed that one for me!) and Rainbow Brite videos, as well as The HuggaBunch.  For years, I had forgotten about this logo, until the mid-2000s, when I had this vague recollection of some logo with balloons.  This was right before YouTube, and I mentioned it in a forum (I believe it was X-Entertainment).  Someone actually dubbed the logo from their own collection, and yeah, it all came back to me.
And it has never left.
You see how that works!
And that wraps up this "two themes for the price of one" month of May. Writing about some the material released by these home video companies actually has gotten the ball rolling on seeing some of that good old Rainbow Brite stuff again.  I mean, it has nothing to do with the fact that I dressed up as her for Halloween…
…or the fact that I recently made these out of printable vinyl.
Nothing to do at all.
So, that's the hint for next week.  It has something to do with Rainbow Brite.  What that something is…you'll see.
Like, you'll see next week.
Have a great day!