Another week, and we still love a parade!
The Macy's Thanksgiving Day Parade of our very nostalgic 1980s youth marches on, with a new theme of licensed character floats each week.
Previously, on Allison's Written Words…
The parade kicked off with the Marvel Universe, long before it was cinematic, looking like a cross between Marvel Universe Live and a 1980s dance class. Last week, the Cabbage Patch Kids danced their way into our parade, giants heads and lifeless eyes trying to win our hearts, despite the terror they provoke.
This week, the parade rolls on to a new float, one with…THE POWER!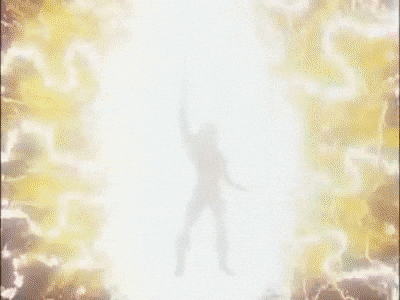 Because it should!
I mean, it needs that power to be able to drive down the parade route, right?
1985 Has the Power…And So Does Macy's!
Although giving this float any kind of glory is being all too kind to it.
1985 marked the emergence of the Masters of the Universe/Princess of Power float, which featured the Muscleman of Eternia and his twin sister from Etheria, united together in the battle of a lifetime, set to Night on Bald Mountain (because why not?) and featuring costumed characters from both series, on a float constructed of three parts – Castle Greyskull, Crystal Castle, and Snake Mountain.
It is so much to see in such a short span of time, and words really can't describe it all.
Watch it, won't you?
Upload via Dinosaur Dracula
Allison's Take…
So um, yeah. That.
Honestly, putting a child in the Orko costume was asking too much? Orko is already creepy and annoying, why make it worse?
I was seriously hoping for a Skeletor "Nyah!"…but nothing. The mouth moves, and nothing comes out. I mean, I'm ok with Orko not speaking, but Skeletor not saying anything just kills me!
He-Man and She-Ra gallivant (seriously, is there any other way to describe them racing around on a float and swinging prop swords?) around this immense float, taking out their respective antagonists.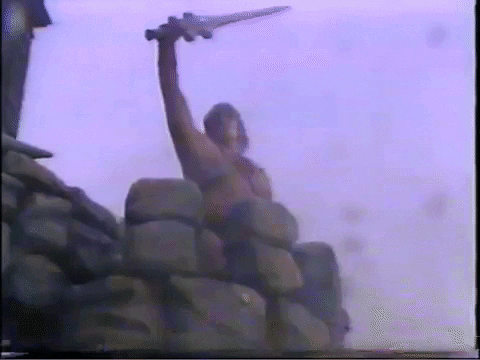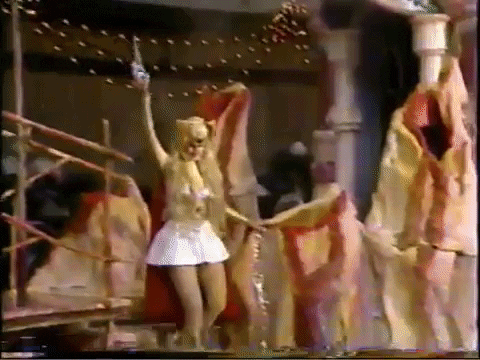 There are so many people, so many costumes, and so much going on here. As a kid, it would be hard not to get caught up in the action of it, but as an adult, it makes me laugh rather than squee on the inside.
I don't know, maybe it was the constant pre-recorded "I HAVE THE POWER!" AND "BY THE HONOR OF GREYSKULL…I AM SHE-RA!" or even the choice of music (seems to be a running theme of these parades) that add to the surreal weirdness of the whole spectacle.
Honestly, I couldn't think of anything other than "Surreal Weirdness" and "Spectacle" when describing it all.
The grand finale of all poses does me in, and I've seen this clip many times since 2004, when I first watched it on the library computer at college during some free time reading one of the legendary Thanksgiving Day Parade recaps on X-Entertainment. So the fact that it still makes me laugh hysterically the same way every time is a true testament to how cheesy it all is. But how can we not love it?
It's all a bit bizarre, but we wouldn't have our Thanksgiving Day Parade Licensed Character Floats any other way. Or at least, I wouldn't! Anything less is, in the immortal words of Right Guard, undignified. Or maybe "quite simply, baffling" is better?
I don't know, I'm just here for the bizarre floats.
I'm also with Matt from Dinosaur Dracula on this one, Pat Sajak reacting to the emergence of this float is definitely a source of confusion for him. But for us adorable little scamps in 1985, this was everything you could ever want in a float featuring our favorite characters from that time, doing things that look less like fighting the enemies, and more like choreographed play. Isn't this how we envisioned ourselves acting out He-Man and She-Ra's adventures?
I'd like to think so!
(Oh, and bonus points for the Princess of Power Crystal Castle commercial after this clip. Who doesn't have the same reaction those girls have?)

And Now, You!
Do you remember the Masters of the Universe float in the Macy's Thanksgiving Day Parade? Give me your reaction (both current and 1985) about it in the comments below, or be social on social media.
Next week, our final float comes into view on this parade of the Macy's Thanksgiving Day Parades of our very nostalgic 1980s childhood, just in time for Thanksgiving!
Spoiler alert, it isn't Santa making his arrival.