Just who do you think you are, Music Monday?  Stop acting like you're some kind of star!
Oh, so we've got a Prima Donna Music Monday thing going on?
The mic drop, like the "Bye Felicia," is a way of saying you're done.  Everything you've needed to say or do comes down to the very action when you dismiss the person/people that gave you the reason.  Breakup songs have been doing this for years, but it takes a certain kind of sass to really make it effective.
Enter today's song!
"Moving On Up" is a 1993 single by British group M People, from their album Elegant Slumming.  Released on September 13, 1993, the single was the second to be released from the album.  It's also of note that the album won the Mercury Music Prize in the United Kingdom in 1994.
The song, based on interpretation of the lyrics, this is song is clearly the woman giving the self-absorbed man the heave-ho, while telling him everything he has done to wrong her.  You can feel the attitude  coming through this song, which makes me wonder if any of this is based on personal experience, or just sassy and effective songwriting.
Either way, click play to hear that attitude, disguised in a great dance song!
If there was any one song that symbolized how I felt about ending my last relationship (which turned out to pay off in spades, as I see it), it has to be today's song.  It's one that I've liked for many years, having heard it on the local Top 40 station growing up.  As an adult, it has this mic drop, dissing the one you're getting rid of vibe that I love.
"Moving On Up" reached #34 on the Billboard Hot 100, topped the Hot Dance Club Play chart, and was #4 on the Hot Dance Music/Maxi Single Sales chart.  The single was the most successful M People single, and the only one to chart in Billboard's Top 100.
M People are still together today, after going on hiatus between 1999 and 2006.  They toured in 2013 to mark the 20th anniversary of their most successful album, Elegant Slumming.  I'm sure this song was the anthem of single women at the time, the original mic drop of music, disguised in a great 1990s dance single.
The single, covered by a different group, was featured on Just Dance 2, with the choreography having a "mic drop" feel to it.  I love this one!
On a somewhat more obscure front, the single was the one sung by Maya Rudolph during the opening introduction of Saturday Night Live's Weekend Update Halftime Show in 2003, which featured the then-current cast auditioning for American Idol (which was airing the audition phase of episodes at the time).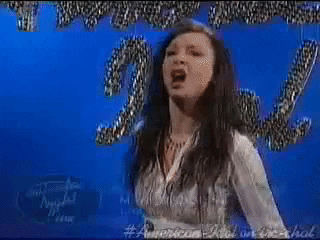 "Simon Cowell" (played by Chris Parnell) told Maya that she was awful (she intended it to be that way), to which she responds: "I beg to differ!"
I can't believe it is actually on YouTube…but it is!
I loved the fact that this song had seemingly fallen off the radar of public consciousness by this point, and leave it to Maya Rudolph to push it back in.  Which never seemed shocking to me.
As it shouldn't be.
Have a great Monday, and enjoy the music!