Can it be considered new if it is indeed…"old"?
It may be new to you, and it certainly is to me whenever I find stuff on my old tapes.
This week, we're toting the glories of competing diet colas, which goes against a previous theme week, where the praises of Diet Coke – and only Diet Coke – were sung by the likes of Elton John and Paula Abdul.  Instead of commercials in the same vein, we're in the throes of rivalry.  But Diet Pepsi, as I've found through some research, was the O.G. of diet sodas, being introduced in 1963 (compared to Diet Coke in 1983).
Today, we move back from yesterday's spot in 1989 to 1988 (the magical year of 90% of my commercial collection), and from Diet Coke to its main competitor, Diet Pepsi.
This ad takes on the "Choice of a New Generation" campaign (this was a few years before Ray Charles told you that when you bought Diet Pepsi, "you got the right one, baby!"), but also slips in a little (my interpretation, of course) Top Gun style parody, featuring a pilot whose fancy maneuvers call for a little Diet Coke glory.
But he's got a little problem…and a huge solution!
Click play to find out how he works around this problem!
Crafty flying, don't you think?
As I said, Diet Pepsi was the O.G. of diet sodas, entering the market in 1963, and still being produced to this day, with the only changes being the cosmetic stuff to the Pepsi logo, as well the switch from saccharin to NutraSweet (aspartame) in 1983.
"The Choice of a New Generation" was Pepsi's slogan from 1984 until 1981, and was created by advertising agency BBDO.  Like Coca Cola, Pepsi has spared no expense in bringing high-profile celebrities to their advertising campaigns. This was actually a follow up to 1963's "Pepsi Generation" advertising campaign.  In 1997, during Super Bowl XXXI, the slogan "GeneratioNext" was introduced, keeping the Pepsi Generation alive and well.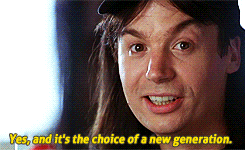 And there you have it, another week, another two commercials from the archives.  And the best part, you ask?  Both products (and their respect companies) still exist…and still compete for your consumer dollars.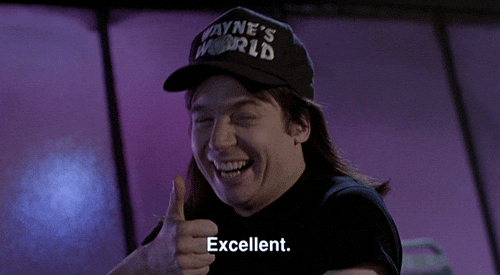 I love weeks like this!
Have a great Flashback Friday, and a fantastic weekend!