Easy to set up, easy to play, and easy to store!
From the same notable toy company that bought you roller skates that everyone seems to have one big, bad collective memory of, comes a bunch of super cute sports equipment that has the opposite effect!
We've got the Wide World of Fisher-Price Sports, and the competition is fierce in baseball, soccer, and bowling!
Check it out!
These already seem to be an improvement over those roller skates!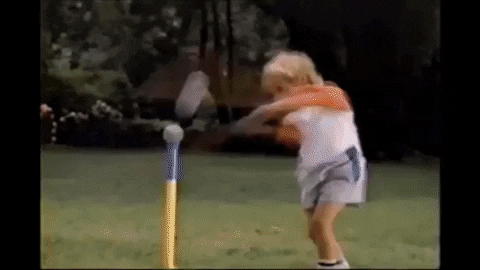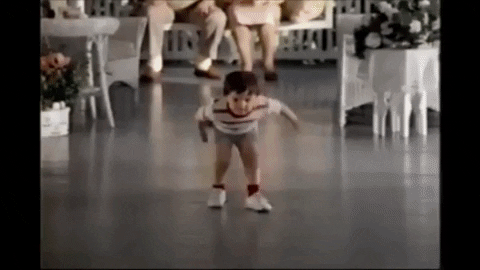 Fisher-Price's sports toys were designed for the 3-6 year old crowd, with promises of easy setup and cleanup and storage. The sets shown in this commercial (from 1988) were the versions made in between 1986 and 1988.
We had a baseball tee very much like the one in the commercial, but definitely not that exact one. I also had a Little Tikes golf set, and I remember hitting my little golf balls in the yard.
These sports toys always seemed to be alot of fun, teaching kids very basic sports skills at a very young age, but still keeping the sports fun. And, with obvious modernization and new versions, the concept of these very basic 1980s version are still around today, still teaching future young athletes the a good game of baseball, soccer, and bowling.
Even cooler, the current variation is "grow to pro" so the skill level grows with children and their developing skills.
Can those darn skates say that?
Either way, I hope the crowd still goes wild over knocking down plastic pins!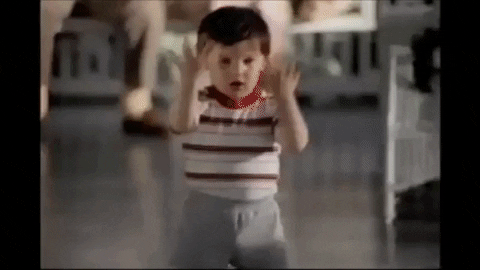 Have a fantastic Flashback Friday, and a great weekend!