Science is fun when the Children's Television Workshop gets involved!
Hey, we learned basic concepts of everyday math the Disney way a short time ago, so why not…SCIENCE the Public Broadcasting way?
"Did I Tell You About The Time…"
The reason everything happens was, believe it or not, the subject of a long-running television show created by the Children's Television Workshop, based on an Australian television show called The Curiosity Show.  That program began in 1972, and taught children basic concepts of science.  Its hosts, Australian scientists Rob Morrison and Deane Hutton, served as consultants in the early planning stages of 3-2-1 Contact.  But rather than have middle-aged scientists host the program, the American version would have more relatable – read: younger – hosts.
This would work well later for PBS, but in 1980, we needed younger hosts!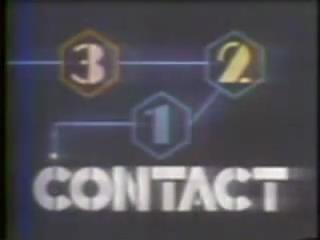 3-2-1 Contact aired on select PBS member stations, with a first season of 65 episodes, beginning on January 14, 1980, and concluding three months later, on April 11th.  The reruns continued after that, with a second season premiering on October 17, 1983.  The second season set the standard by which the rest of the series would be based.
In the beginning, college students Marc, Trini, and Lisa (Leon W. Grant, Ginny Ortiz, and Liz Moses, respectively) were the show's original hosts, and the setting was an on campus room called "The Workshop."
When the series returned in 1983, there was a new cast of hosts who met in a suburban basement.  The hosts would change, and the series itself ran until November 1988, for a total of 225 episodes and eight specials.
During the 1991-1992 academic year, an edited series for school viewing, 3-2-1 Classroom Contact was created using segments from previously aired episodes.
But if you don't remember anything else about the show, you remember…
Upload via pressmin
I'm not gonna lie, I get goosebumps over that.  It is the version of the theme I remember the best.
I grew up watching 3-2-1 Contact, as it was a regular part of my PBS-watching life that revolved around Sesame Street, Mr. Rogers' Neighborhood, Reading Rainbow, and Square One TV.  I was very young at the time – the first season premiered over two years before  I was born, and the second season didn't start until I was about a year old. The original run of the series only went until I was six years old (felt longer than that!), but I have memories of watching the show, even if I don't remember any of the episodes.  Again, it all goes back to that theme song.  Later on in life, after 3-2-1 Contact was long gone, another science show – featuring a slightly older guy in a bowtie – made practical everyday science fun all over again.
Before that though, a few "friends" taught us science through their experiences and adventures.  Let's just say they knew how to make "CONTACT!" with their audience.
🙂
QUIIIIIIIIIIIET!!
Each week revolved around a different topic, with each episode (five per week) focusing on an aspect of that topic.  During the first week, Noisy/Quiet was the theme, and in the pilot episode (Episode 101 – January 14, 1980), production and processing of sound was the aspect explored.
After an awesome introduction on what this amazing new show is, we are shown the process of creating a theme song for this amazing new show.
Upload via pressmin
Oooooh, isn't that incredible?!
Anyway, after that happens, we jump right into the action of the show – the "meat" of the concept, as you will.  We're immediately thrown into noise, and the opposite of noise…quiet.  There's a demonstration of sound, as done by "Bowser from Sha-Na-Na"…
We watch a demonstration of how phone lines – and even the good old-fashioned "tin cans with a string" work…
Is this my friend Mary?
…Meet Trini's new "friend," Stan the Robot, who is actually Guinness Book of World Records holder for "World's Loudest Man" Stanley Lemkuil, who is in fact, not a robot, but a man of over 300 vocal sound effects and 100 vocal impressions…
…we watch a demonstration of a voiceprint machine, which deciphers real versus imitated noise.  For example, the sound of a bell, compared to Stan's impersonation of a bell.
There's a short a demonstrative cartoon from a "smart person" on how we talk.
And Marc works visits Bell Laboratories to watch a computer learning how to talk.
Wrapping up the the show is a segment that became a continuing series within the world of 3-2-1 Contact, The Bloodhound Gang.
They're a group of kids who solve mysteries with science!
The Bloodhound Gang are on the case of Rosie, a "very educated" pig whose owner is trying to swindle a potential purchaser.  The purchaser is looking to make the pig part of an act, and rename her to "Empress Antoinette, The Pig with A College Education."  His daughter calls the Bloodhound Gang to help get to the bottom of this, as her father is easily pliable, and the pig hasn't spoken a word yet.
This segment usually was not solved in one episode, and would be spread out throughout the week.  Like the hosts of the show, the members of the gang changed over time.
By the time the Bloodhound Gang solves their mystery, it is the end of the program, but the beginning of a great concept that would last for seven seasons.
And it all started here, two years and nine months before I was born.
Reaction
Even though I would never have seen this episode in its original airing, I did watch this show regularly starting in the mid 1980s. I loved it, probably for the theme song, back then.  As an adult, I appreciate the topics, and how the show explains science in a simple and everyday use kind of way.  Nothing is overly difficult to understand, and it is hosted by relatable characters.  I wish I had been a little older when this was on, since I loved it as a kid, without really understanding what they discussed.
We watched an episode in my Chemistry class in eleventh grade (1999-2000), and for me, this is the kind of science I like.  This was always a subject area I was never good with, but when taught on a practical, everyday level, I get it.
And again, the theme song.  Who doesn't love that.
Everything Happens…In This Video!
So, earlier in the article, I shared the "part one" video of the pilot episode.  The "part two" of this episode is everything after the theme song.  That part really did deserve its own video.
This part is the rest of the episode, roughly 21 minutes.  It goes by fast!
So go on, make CONTACT!, with the play button!
Upload via pressmin
And Now, You?
Do you remember 3-2-1 Contact, or the classroom version?  Did you watch it at home on your local PBS station, or in the classroom?  Any lessons stick with you, so many years later?  Were you a Bloodhound Gang fan?  Tell me your stories of making CONTACT!
And admit it, the theme…it gets you!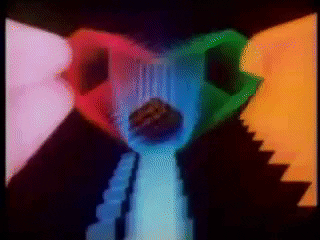 Have a great day!