Your dreams were your ticket out…but unlike Mr. Kotter, you never left.
Burger King had this funny marketing tactic in the late 1990s, beginning roughly about 1997, where they put images of their menu items to retro songs.
And by images, I mean, construction of said menu items.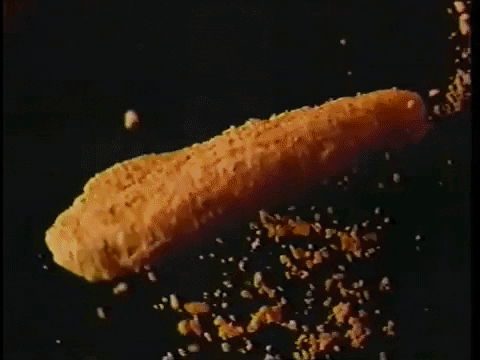 Mercy, that makes me hungry for a chicken sandwich right now.
Today's commercial, from the summer of 1998, "welcomes back" the Chick'n Crisp Sandwich to Burger King's 99-cent Great Tastes Menu.
The sandwich's grand welcoming back is done by the television theme song for a show about a teacher in New York, and his merry band of students, called "The Sweathogs."
You know the theme song, you know the show, and now, you'll know the Chick'n Crisp is back!
99 cents?
Burger King (and Horshack) knows a good deal!
The Chick'n Crisp Sandwich was introduced in 1998, and consisted of a three-ounce breaded chicken patty, pickles, and mayonnaise on a sesame seed bun.
An Italian version (with marinara sauce and mozzarella cheese) was introduced in 2000, and a spicy version about a decade later.  These days, the Chick'n Crisp is still part of Burger King's value menu.  The special versions, both spicy and Italian, have found their way into a rotation on the menu.
There is, of course the "original" chicken sandwich, which has the long chicken patty – that was introduced in 1979, and has had several variations over the years.  The Italian version of the original Burger King Chicken Sandwich has been around on and off since 1988, part of their "International Chicken Sandwiches" offerings (which included Italian, French – a Chicken Cordon Bleu Sandwich, and American – which just throws American cheese on the sandwich), and as of 2019, are all offered at Burger Kings in Puerto Rico as a regular menu item.
The slogan "If you ask us, it just tastes better" was a brief one for Burger King, running from March until August 1998.  I found this commercial on two different recordings – one in June 1998, the other in August 1998.  As for the trend of using songs to promote the products, that lasted until at least the early 2000s.  Welcome Back Kotter, like the Chick'n Crisp Sandwich, has never really gone away – it has been in syndication, most recently on Antenna TV.  Given the choice, I'd take the sandwich over the show – it is not one of my favorites
It's nice to know that both a sandwich built on value, and the song that promoted its inclusion on the menu, have never needed to be welcomed back.
But if you ask me, the sandwich is better.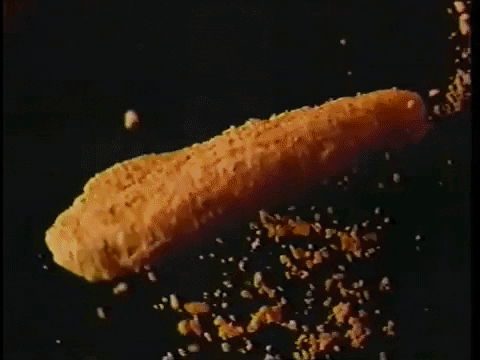 But then again, commercials always make things look better.
Have a great Throwback Thursday!