National Reading Month invades Throwback Thursday and Flashback Friday (for this week only) with two ways television got children engaged in reading.
Now, I know what you're thinking – "That's impossible, Allison!  Reading and television do not go together!" And this time…you're wrong!
In 1987, one book club strove to tear down the walls that separated getting kids to read, versus something always being on television to distract them.
It all started with Chris.
Chris "LOVES Fraggle Rock!"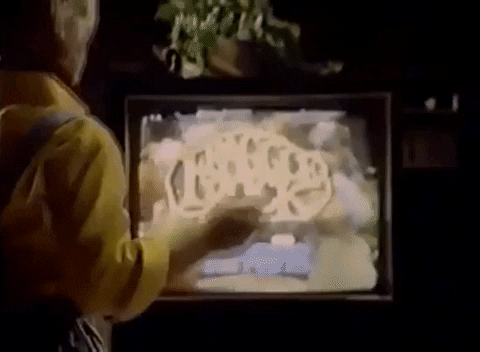 So much, in fact, that he turns the TV off after the opening credits.
Seriously, I'm as confused as you are.  I mean, why would he just turn off the TV after declaring his love for the show…after the opening credits?
Anyway…
Chris LOOOOVES Fraggle Rock, but his mother would love for him to read something. What do you do when the Fraggles are "awesome," and books need to convince Chris of their awesomeness?
Cue the obviously listening television!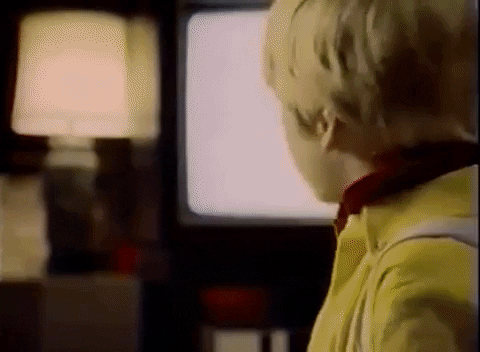 And boy, does it have something Chris will also think is "awesome!"
Holy tie-in merchandising, All-Knowing Television!  It's a whole book club for kids who LOOOOOOOVE Fraggle Rock!
Geared to young readers (and soon-to-be-readers) between the ages of three and seven, the Fraggle Rock book series is a Weekly Reader book club (remember Weekly Readers?) published between 1984 and 1986.
There were twenty-one books published in the series (here's a list of the Weekly Reader books, as well as other tie-in books for the series), and by signing up, children would get a new one in regular intervals (two books every six weeks).  Starting with What's A Fraggle?, the series would go from there.
And of course, as with any special offer like this, there were presents just for joining!
Free records and tote bags!  What's not to LOOOOVE?!
Go on parents!  Call the ever-repeated number now!  Buy their happiness, give them something they'll LOOOOVE, something that is "awesome."
I remember Fraggle Rock pretty well, but I'm not sure if I was ever big on watching it.  I know it was on HBO, which we had through the 1980s.  My brother and I loved Sesame Street and Muppet Babies.  We did have a record for our Show n' Tell Phono Viewer (remember those?), but I remember it being the only record we had without a filmstrip.
How disappointing is that?
As for the show itself, I've seen bits and pieces over the years.  I've always known that theme song and that opening, which always looked amazing, the way everything the Henson Workshop was capable of.
The book club series lasted beyond the show's years.  Fraggle Rock ended in 1987, and the book series was advertised well into 1988 (this commercial came from a 1988 block).  If you watched Nickelodeon, it was one of those staples of their daily advertising, along with offers for children's records from a certain mouse, a big creature and his friends teaching you foreign languages, and toys that race along a string, and never worked quite as well as the commercial made it look!
And speaking of things Nickelodeon advertised frequently, there was another book club-type offer.  That, my friends, is a story for another time.
Like tomorrow!
Until then readers, have a great Throwback Thursday!