Music Monday creates love desire, take you high and higher to the world you belong.
That world, unfortunately, is Monday (since we planted firmly in reality), but we'll try to make the transition easier with good music.
I usually decide on my Music Monday selections based on what pops in my head, and try to go with themes for different holidays, or happenings in my life.  Today's song fits into the "it popped in my head" level of decision-making.  I figured it never hurts to have a little easy listening for a day most people don't like.
"That's the Way of the World" is a 1975 single by Earth Wind and Fire, as featured on the album of the same name.  Released in June 1975, it was the second of two singles released from this album (the first being "Shining Star" in January 1975).  It's a bit of a contrast to "Shining Star," but definitely on par with Earth Wind and Fire's other love songs.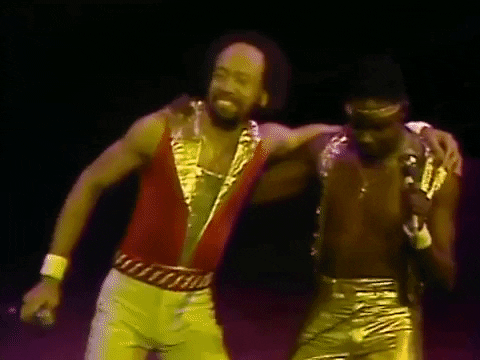 The song is also the title of a 1975 movie starring Harvey Keitel, and features Earth Wind and Fire playing a fictionalized version of themselves.  The movie depicts the music industry and record executives, and centers on the story of "The Group" (Earth Wind and Fire) on the verge of releasing their debut album.  Earth Wind and Fire would record the soundtrack for the film, which became one of their landmark albums.
That soundtrack, of course, included this song, which isn't exactly about the music industry, but more like the growth of a relationship.
It's so pretty.
"That's the Way of the World" charted at #12 on the Billboard Hot 100, while the album went to #1.  In 2005, Rolling Stone ranked it as #337 on their 500 Greatest Songs of All Time.
The song was featured as the original theme song for the 1990s sitcom Hearts Afire, which in itself was a title taken from the lyrics to the song.
If you've never seen this show, it's about a reporter and a senator's aide who disagree professionally, but mask a growing attraction to each other.  Take a wild guess what direction this show wound up going in.  Surprisingly, it stuck around for three seasons despite that.
This song (unlike this sitcom in syndication) remains a mainstay of Earth Wind and Fire's set list, but doesn't include the gloriously sequined and spandexed outfits EWF was known for in the 1970s.  It does, however, include incredible vocals by Philip Bailey, Ralph Johnson (and Maurice's younger half-brother Verdine White on bass, of course) and company, keeping the amazing legacy of Maurice White as afire as the hearts in the song.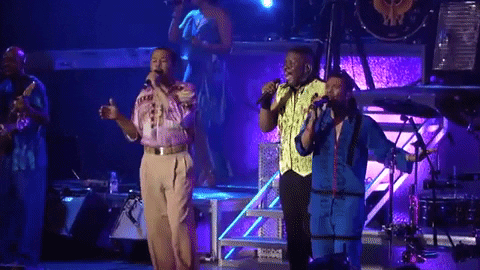 May their music always take us higher and higher!
Have a great Monday, and enjoy the music!