Hey now kids come gather 'round, see what just skipped into town on this Flashback Friday!
This week, we've been looking at the classic game of jump rope, as taken to a higher level.  Yesterday, we "showed off" with our Skip-Stik, which proved that you could combine rhythmic gymnastics, Flashdance, and jump rope into a very effective commercial.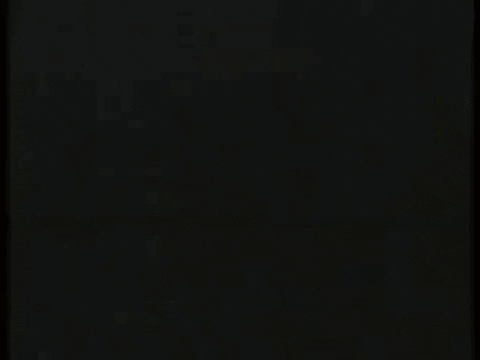 Well played, Worlds of Wonder.
Today, we move forward a few years to the early 1990s.  Skip-Stik, and the company that manufactured it, Worlds of Wonder, are both a memory, and Tiger Electronics (known for those rather interesting handheld video games everyone had in the 90s, made for every licensed property known to man, and then some) is the reason for the existence of today's toy, and attempt to take jump rope to a…rather interesting level.
Trust me, if you were a kid in the early 1990s, you knew someone that had today's toy, you owned it yourself, or you remember the commercial's jingle.
I can lay claim to two of those aspects.
Today's commercial comes from 1991, for a product first manufactured in the 1980s, before hitting its stride in the early 1990s with a commercials whose jingle is worthy of earworm status.  If you watched enough Nickelodeon, you saw this commercial, knew the lyrics, and probably wanted so desperately to try this toy out.  The commercial comes from the YouTube archives, as uploaded by Retro CCN (thanks a million!), and featured a way to make jump rope look lame.  Instead of jumping over a rope, why not attach a stick to your ankle and jump?  We'll only hope you don't get hurt trying!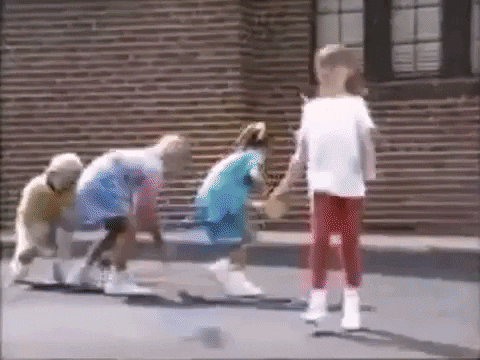 Of course, now I see this and wonder how many injuries it caused.
All that aside, you know the jingle, you've seen the commercial, so come on, click it, click it!
No seriously, click play!
Upload via Retro CCN
It has been stuck in my head since yesterday, friends.
Skip-It, the 1980s creation of Avi Arad (later CEO of Toy Biz and later founder of Marvel Studios), along with Maggie Harvey and Mel Kennedy, was a toy that attached to a child's ankle via a loop, with the wearer swinging it on the ground in an attempt to jump (or "skip") over the attached stick and counter/ball.
The toy reached its "renaissance" in the early 1990s, during a second production run of the toy, and sales doubled.  Cool decorative "improvements," like glitter and plastic decorations, and streamers.  All of this would make cool patterns as the "Skip-It" would swing.  The decorative extras were discontinued in 2009, but the Skip-It, in various forms goes on!
You were waiting for that last part, weren't you?
While it isn't exactly the OG, different versions of Skip-It continues to be the thing of if you don't jump, you're gonna get your ankles bashed.  There was even a version of Skip-It combined with Twister, Twister Rave Skip-It!
I kid you know, they combined Twister, raves, and Skip-It into a toy.
Upload via Toys Market 💗 MegaDyskont.pl 💗 We Love Toys
Thanks, I think I'll stick with the original.  The ball was bigger and packed more punch to the ankles.
I never actually owned Skip-It, but I did have a friend who did.  I know I tried it and gave up, all within a few minutes.  I guess I knew as a nine-year-old that I wasn't meant for things involving skipping that were more complicated than jump rope (which I was actually quite decent at).  But more power to the kids in the commercials, they could do this masterfully.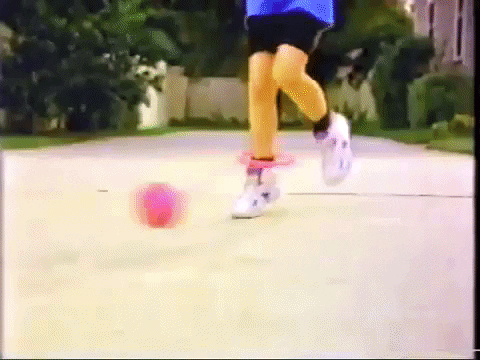 Did I mention nuns could do it too?
Oh, and if you really need to know the exact lyrics…
Hey now kids come gather 'round, see what just skipped into town

so skip it, skip it

you want to jump to the top

skip it, skip it, skippin' and a screamin' and bop shoo bop

cause the very best thing of all

there's a counter on this ball!

so try to beat your very best score, see if you can jump a whole lot more!

Skip it, skip it, come on everybody! Skip it! 
They're now stuck in your head too!  You're welcome.
Have a fantastic Flashback Friday, and a great weekend!