It's Music Monday, and sweet freedom isn't exactly shining the light on me.
I'm back to work after 12 glorious days off.  You figure it out.
Wrapping up my two-week honeymoon and simultaneously kicking off July 2019, and a shortened work week (I have off on Fourth of July), I was at a concert this weekend!
You're not totally surprised by that statement, as I always backup these Music Mondays with the fact that I attended a concert.
Yes, that's right – I saw two concerts in one!  Michael McDonald and Chaka Khan are touring together (concurrent with Michael McDonald touring solo).  Now, I love Michael McDonald (and others associated with him – Kenny Loggins and The Doobie Brothers), and I know some of Chaka Khan's music (my personal favorite song of hers being "I Feel for You," which I previously covered on Music Monday), so it was only natural that I'd want to see this concert.
I surprised my husband (who was still my fiancee when I bought the tickets in May) with the tickets when I bought them.  He likes Michael McDonald as well, so we felt this was the perfect way to cap off our honeymoon.
And since I was at a concert, it is only natural that I'd pick a song I heard at the concert, right?
"Sweet Freedom" is 1986 single by Michael McDonald, as featured in the Billy Crystal/Gregory Hines buddy comedy/cop movie Running Scared, and features both actors in the music video with McDonald.  The song was featured on both that film's soundtrack, as well as McDonald's re-released 1985 album No Lookin' Back.
My husband and I both love this song, and sing along to it whenever I decide to watch music videos on YouTube (I'm pretty sure he doesn't understand my fascination with music videos, but I grew up with them, and they are a part of my lifeblood).  However, he is convinced that McDonald doesn't sing "sweet freedom," but sounds more like "sweet dream."  I'll give him a pass, if I didn't have a careful ear, I would have thought the same thing,
As for the music video, it features clips from Running Scared, as well as Billy Crystal and Gregory Hines singing along with McDonald.  Also featured: Michael McDonald in a Hawaiian shirt.  The video, like the movie the song came from, is fun.
Watch for yourself, you'll see!
"Sweet Freedom" was Michael McDonald's last Top 10 hit on the Billboard Hot 100 (seriously?!), reaching #7.  It reached #4 on the Adult Contemporary Tracks chart, #8 on Billboard's Hot Dance Club Play chart, and #17 on Billboard's R&B/Hip Hop Songs chart.
McDonald continues to enjoy a career of performing his hits both as a solo artist, and from his time with The Doobie Brothers between 1976 and 1982 (he left the group upon their disbanding/hiatus in 1982), as well as his dabblings in Motown hits.  He released a new album, Wide Open, in 2017, and well, as you can see, he still tours.  He looks great, and sounds just as good live as he does on any album or single his voice shows up on.  And as you're probably aware, his distinct vocals are the background for some great songs, including a few awesome Kenny Loggins singles.
The best was yet to come for Billy Crystal after Running Scared, a career which includes film, television, comedy, and hosting the Academy Awards telecasts many times over.  My mom has said many times that she could listen to him talk all night, he's just that funny.  And I totally agree with that.
As for Gregory Hines, he passed away in 2003 from liver cancer, and had a postage stamp dedicated in his honor.  His contributions to acting and dancing are well-recognized and received.  I saw White Nights, and while it was a little too dry and drawn out for me, the dancing got me paying attention.  He shows a little bit of it in this music video, but of course, his humor made this video funny. I'd like to think he had a little bit of it in him already, and having Billy Crystal to play off of didn't hurt either.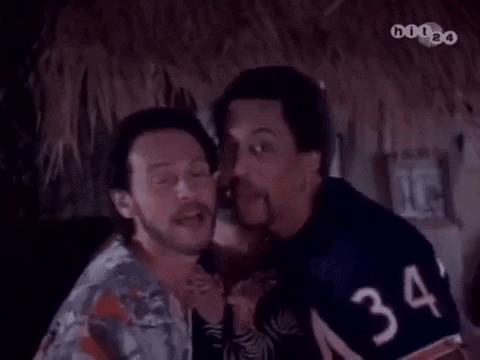 And as for Michael McDonald, he looks like he is having a little fun, and exercising his comedy chops as well.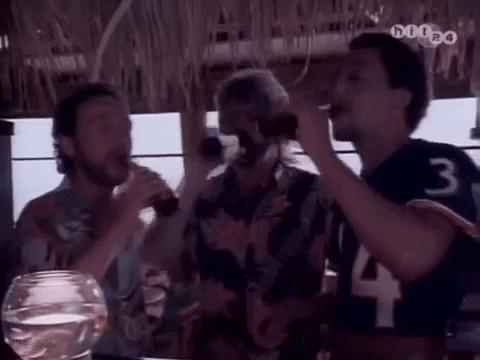 He referred to having a female backup singer on stage as "breaking up all the middle-aged ugliness," after all.
I don't agree with that at all!
Have a great Monday, and enjoy the music!