Come on along, Flashback Friday, I'll take you to the lullaby of Broadway!
Throwback Thursday and Flashback Friday are both the amazingness of the Great White Way, and the Great White Way as depicted through commercials from our Very New York City Media Market upbringing in the 1980s and 1990s.
Yesterday, a Broadway show about felines were featured in a commercial that was part of many hours of our TV-watching youth.  There were so many great commercials growing up (which actually inspired my idea for next week's commercial picks), but the commercial for Cats, a commercial for a certain hideaway in a certain mountainous town the next state over, and today's commercial were definitely the epitome of growing up watching WPIX regularly.
Today's commercials come from 1984 and 1993, and the YouTube archives of PIX Promos and More (such a perfect YouTube username!).  This commercial, pretty much untouched, aired for many years in the 1980s and 1990s.  Its jingle is as synonymous with Broadway as the plays advertised on New York City television stations.  We all knew the song, we all loved it, and all wanted to stay at the hotel it advertised.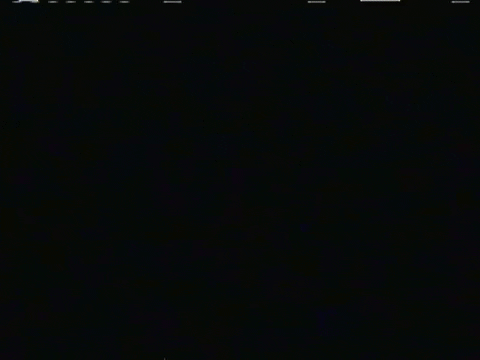 Ladies and gents, I proudly present the Lulla-BUY of all Broadway, the Milford Plaza!
This commercial makes me shed a tear of beloved nostalgia.  And the song gets stuck in my head for DAYS!!!
This, folks, was the 80s kid's "Baby Shark."
The Milford Plaza Hotel (now Row NYC Hotel), at 27 floors and 1331 rooms, was the tallest hotel in New York City when it opened in February 1928 as the Lincoln Hotel.  The hotel underwent remodeling in 1957, including a name change to the Manhattan Hotel, and then sold in 1964 to become the Royal Manhattan.
Conditions at the Royal Manhattan forced its closure and boarding up until 1978, when the Milstein family purchased it, renovating and reopening it as the well-known Milford Plaza Hotel in 1980.
The name stuck until December 2009, when the hotel was closed and 350 employees were laid off.  Renovations were made, and the Milford Plaza became Row NYC Hotel in 2014 (it was briefly renamed The Milford New York Hotel before settling on Row NYC Hotel).
The name Milford Plaza came about because Seymour Milstein (of the Milstein family) did not want to remove the famous "M" from the top of the hotel.
The commercial for Milford Plaza Hotel dates as far back as 1984 (from what I've gathered) and played for quite a few years on EVERY New York City television station, especially WNYW 5 (Fox) and WPIX 11 (Now CW11, formerly the WB, and before that, an independent station).  The catchy jingle, not to mention this amazing deal…
…really had it live up to its nickname!
Apparently this magical moment didn't hurt Milford Plaza either!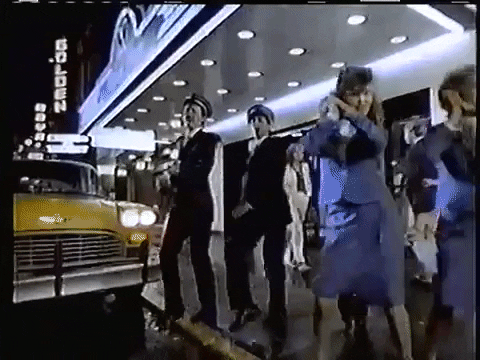 You know these people didn't work at the Milford, but you wanted them to.  Our expectations were probably so high that if we were to call and make a reservation, someone was going to answer the phone singing "…at the Milford Plaza!"
So, strike a pose…for Friday!
And that does it for this week.  I'll be hearing this song all day, but that was to be expected.
Until next week, have a fantastic Flashback Friday, and a great weekend!