Because children and messy people at holiday parties are to be expected!
Last year, my parents got a new carpet, and for weeks, we were finding carpet fibers all over the place.  We vaccuumed them up, but they still showed up stuck to anything we put on the floor.  It went on for weeks, but was hardly an inconvenience because the carpet was new, smelled amazing (ok, it smelled new), and looked just as good.
Even with the previous carpet, I always did my best to ensure that nothing (and I mean nothing) spilled onto the carpet.  I don't even care if water gets on carpet, it still bothers me.
So you probably know how I feel seeing not water stuff landing on carpeting.
Pretty much.
In 1988, DuPont showed a commercial about a holiday party that could potentially be ruined by holiday guests and their clumsiness.
Who invited the kid AND gave him chocolate cake?!
But not to worry, because despite high heels and party gowns, the day will be saved!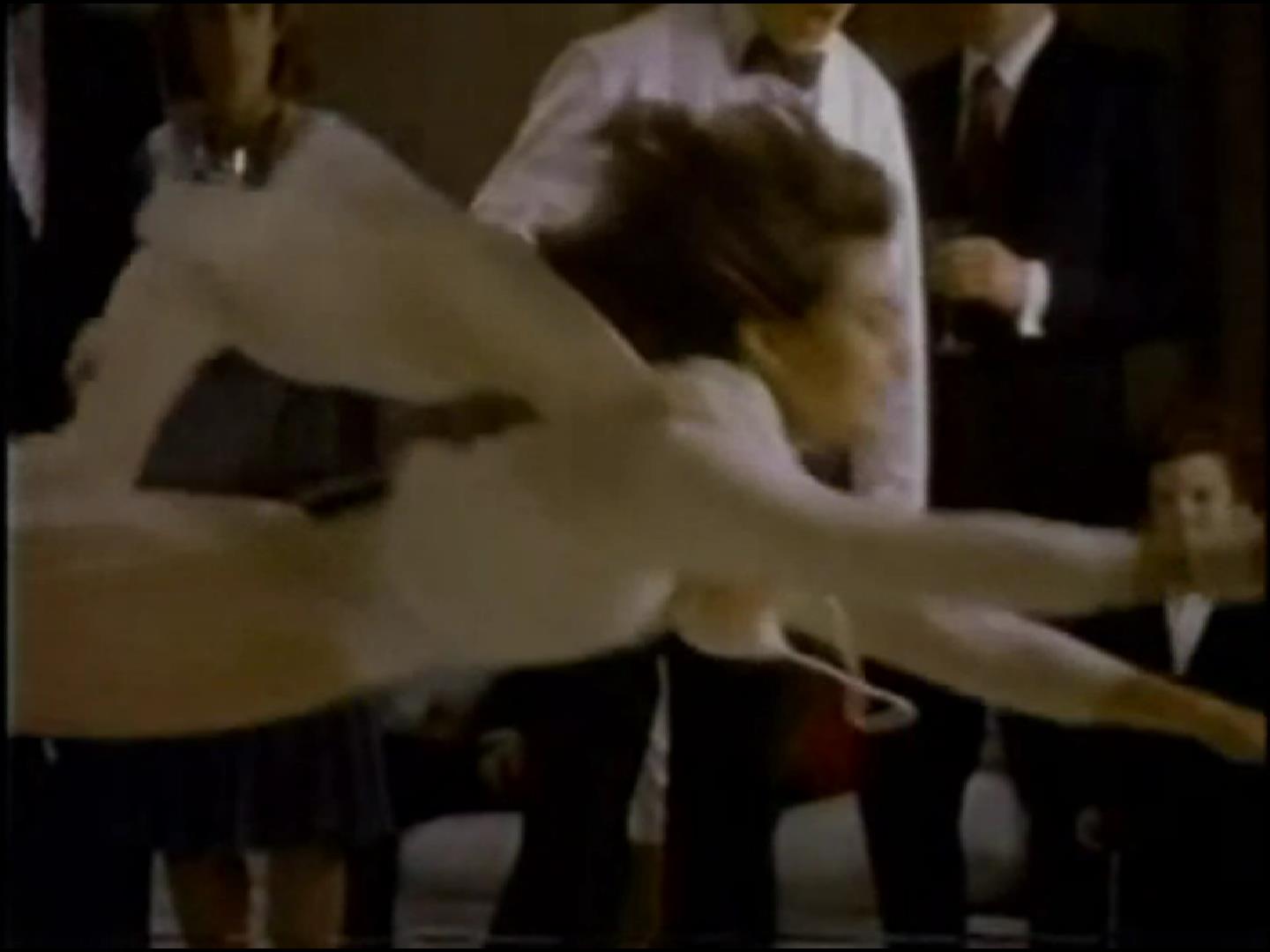 And you can see that amazing save by clicking play!
The Stainmaster name is still around today, manufactured by Invista, itself a subsidiary of DuPont since 2003 (formerly named DuPont Textiles and Interiors until a permanent name was established). Invista was later sold to Koch Industries in April 2004, but the name is still used today.
So…another brand that hasn't been consumed and erased by time.
YEA!
And that does it for today, but come back tomorrow for more tales in worrying about messing up amazing carpeting!
Have a great Thursday!