Do you know the secret for great pasta sauce?
As an Italian girl, I can appreciate a good pasta sauce.  To me, it is more than what comes out of a jar.  The homemade stuff is always the best, but if one must go the jarred route, one must be picky about the brand they use.
The DeLuca family knows all about this, and in this 1988 advertisement for Ragu Thick and Hearty, Grandma is about to teach Granddaughter about the art of the DeLuca Secret Sauce!
Go on – click play and find out all about that secret!
The girl in the commercial is Donna Vivino, who as an adult is an accomplished Broadway actress (as an adult, she played Elphaba in Wicked, and the original Young Cosette in Les Miserables as a seven-year-old).  Her dad, Jerry Vivino, is a member of Conan O'Brien's talk show band (now Jimmy Vivino and the Basic Cable Band, but originally The Max Weinberg 7).
The commercial has a "sitcom" feel to it – the laugh track, the wiseacre kid ("I already know how to make it.  You just open a jar and pour it!").  There's a whole series of these ads, not only featuring Donna Vivino, but also a young Jerry O'Connell…
That's Italian!
Ah cheesy sitcom-style commercials.  There's nothing quite like them!  🙂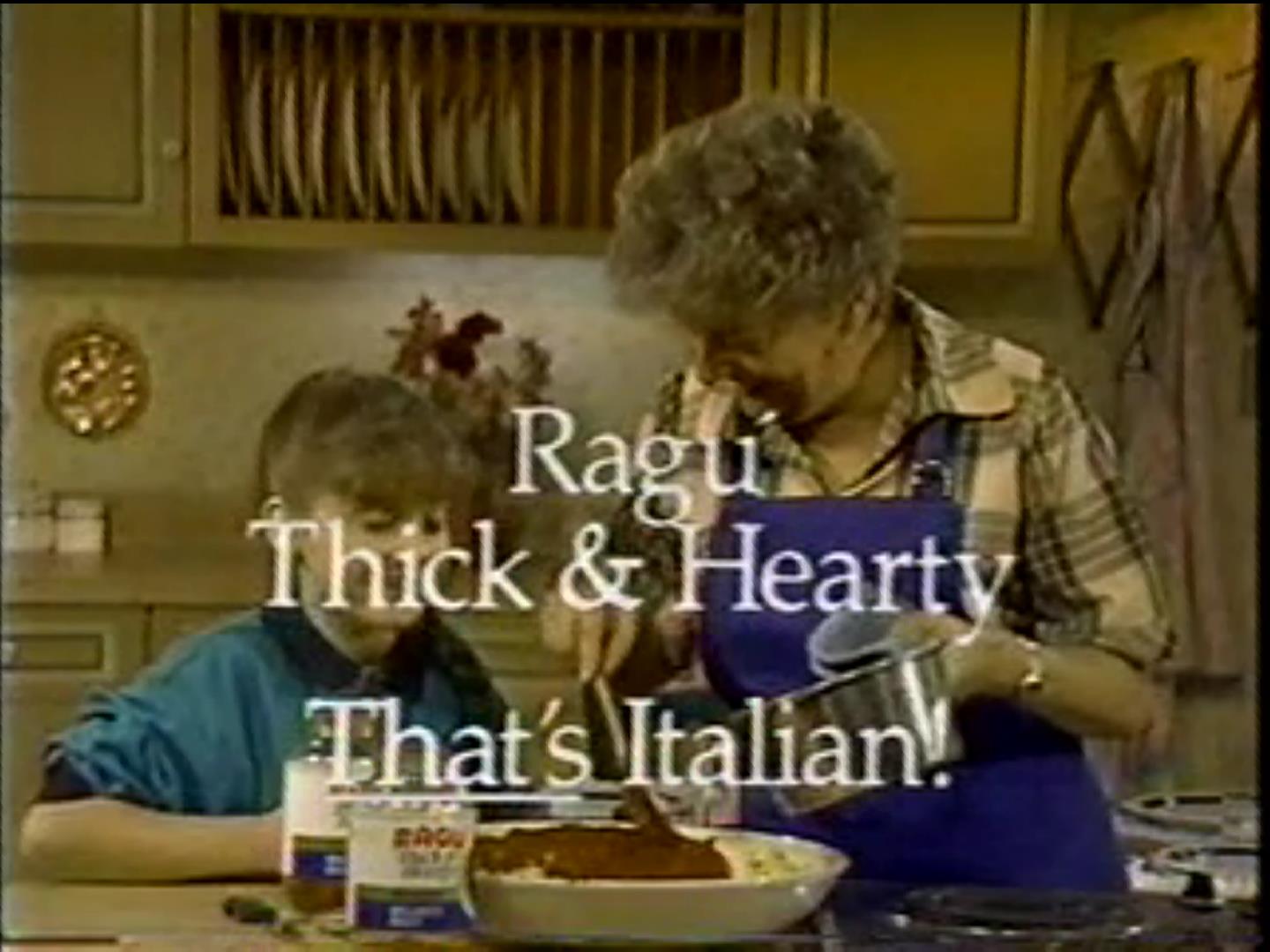 So much for a "Secret Sauce," don't you think? 🙂
And yea, good news, Ragu is still being made today!  Which ends our Throwback Thursday on a high note!
Come back tomorrow, when we look at another foodstuff that is still (in a way) around to this day!
Have a great Thursday!