Promise your #MusicMonday that I've waited to share, and dreams of our moments together…
You wanted it? You got it!
The music, that is.  I mean, I do love you, but the music…loves you too.
We're a few days past Valentine's Day, but the Songs in the Key of Love (also the title should I ever have the opportunity to compile a love songs collection for Time Life) roll on, with a classic of the early 1970s, a staple of weddings and proms everywhere.  This song, which certainly has that "standard wedding" feel, is still played at this group's concerts, that flute solo has always sounded the same no matter how many years and who is playing it, and the only thing that has changed is who proclaims the lyrics of love.
Hey, guess what, it's a Chicago song!
"Colour My World" (yes, for some reason it is spelled with a "u") is a 1971 single that is actually part of a much larger suite of songs, from Chicago's second album, 1970's Chicago II.  Originally released as part of "Ballet for a Girl in Buchannon" in 1970, the song was re-released as a single in June 1971.  Originally the B-side to "Make Me Smile" in 1970, it was released as the B-Side upon its reissue behind "Beginnings" (admittedly, my favorite Chicago song).
(Sidenote: I covered "Make Me Smile," the beginning of "The Ballet" in the very first Music Monday article in 2017.)
Written by founding member James Pankow (the guy with the choreography and trombone), the song was part of the much larger ode to his ex-fiancee, who he was trying to win back (Buchannon is actually Buckhannon, West Virginia, where his ex-fiancee was attending West Virginia Wesleyan College).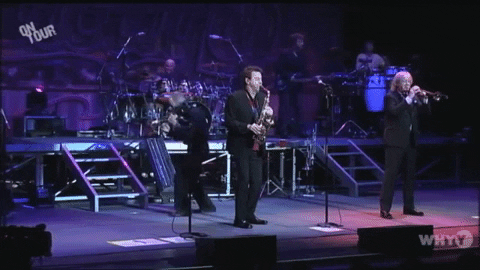 I know what you're thinking, and yes, those moves scream "take me back!"
there was interest by Frank Sinatra about recording the song as his own, with the condition that another verse be included in the song.  Pankow declined the offer, and the song never got the Ol' Blue Eyes treatment.
I'd like to think this would have been great, but I'm not sure this would have worked well.
Anyway, the song itself has been a part of Chicago's set list for pretty much its entire life span – it has been part of the "Ballet" movement, or performed as a standalone song.  The vocals have changed over time – founding member Terry Kath was the original vocalist, but upon his accidental death in 1978, the song was removed from the set list until 1982, when new vocalist Bill Champlain took over its duties (fact about him: he was approached in 1978 to join the group after Kath's untimely death, but he initially declined – he accepted another offer from the group in 1981).
In 1991, founding member Robert Lamm took the lead on the vocals, and did so beautifully (as did Champlain, I've heard his vocals during a 1989 concert video, and he did the lyrics justice) until 2009, when founding member Lee Loughnane took over.  He's been performing the song since then, and wow, what a close resemblance to Terry Kath.  If you've ever seen his trumpet solo in "Ballet for a Girl in Buchannon" and waited till the right moment to clap, you'll sit in anticipation of his big finish here.   I've seen Loughnane perform it live twice, and yeah, it gets me.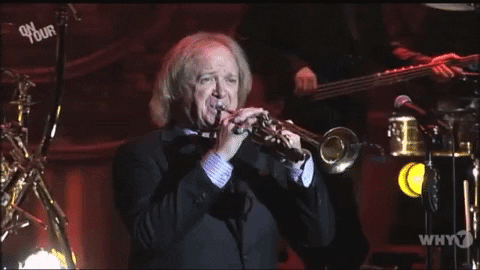 I've seen the trumpet solo…more than twice.  He only started doing this "applause!" gesture in the last 10-15 years, and that gets me every time!
This is his version:
And with equal conviction, Robert Lamm's version (from 2006):
And Bill Champlain's contribution to this song's history (from 1989):
And the OG performance, courtesy of Terry Kath.
As for that flute solo you'll have stuck in your head for a few days (sorry about that), that comes courtesy of founding member and woodwinds contributor Walter Parazaider, who contributed that lovely and memorable solo from 1970 until his retirement in 2016. Walt's touring stand in, Ray Hermann, performed it on and off since 2005, and has been an official member of the group since 2016, and now plays that beautiful harmony.
"Colour My World" reached #7 on the Billboard Hot 100 in 1971 during its reissue, the second single from "The Ballet" to chart ("Make Me Smile/Now More Than Ever" charted at #9 in 1970).
He also plays intense woodwinds and does the "Street Player" dance, and actually is from Chicago, so he's a natural fit.
I'll admit, the song is not one of my favorite Chicago songs, but people love this song.  I think it has something to do with the age of their fanbase – this was their prom song, their wedding song, and the song many of their fans probably fell in love over.  And I could see why.  It does scream "wedding" whenever I hear that intro, but as a fan and a lover of music, I could appreciate how there is a certain attachment to this song.  Heck, I can see it in Lee Loughnane's performance – he knows he is doing this as a tribute to their friend, and he does it with proud conviction.  Admittedly, after seeing it performed live twice, it has grown on me a bit.  The same thing happened after I saw "Street Player" performed live last year – when it isn't the nine minute version, it actually is a pretty tight, very high energy song.
And speaking of tight and high energy, if you've never heard "The Ballet" before, it is the most amazing 13 minutes of a live show. Chicago will colour your world at the 6:58 mark, but honestly, you need to see this to believe in its magic – the whole movement is incredible.  It is played as part of their tours – usually at the top of the show, but during the time of the group's tour while playing the music of Chicago II, it usually comes about 40 minutes in.  In my two experiences seeing Chicago live, I've seen it done at both points in the show.  No matter where it is performed, it will get you all excited, and then bring you into a certain nostalgic love mood.
Hopes, dreams, and promised love.  Isn't that what the perfect love song intends for its listeners?
I'd like to think so.
Have a great Monday, and enjoy the music!