Happy Thanksgiving everyone!
If you thought I was done for the day, and that two articles published in one day was more than enough, then you underestimated me!
I thought of the idea of recording something for Thanksgiving back at the beginning of the month, but with the move into the new house, I was holding off, with the hope that I would have my home office/recording studio set up in time.  Well, in a Thanksgiving miracle, it is set up for recording, and I'm in business!
Presented for you, a special Thanksgiving treat from me to you – my voice!
No seriously, I put my vocals to the test to record the storybook adaptation of A Charlie Brown Thanksgiving, part of the compilation Peanuts Holiday Through the Year, which I bought at Hallmark at least fifteen years ago.
I've also added in a little bonus to go along with the vocals – selected excerpts from the A Charlie Brown Thanksgiving soundtrack, as performed by the Vince Guaraldi Trio.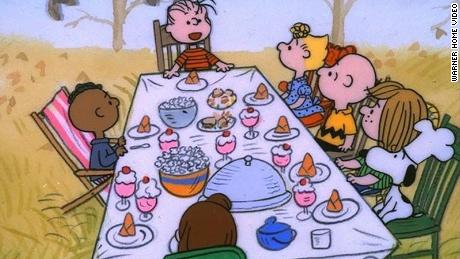 Go on, give a listen!
And if you're interested in listening to the soundtrack, YouTube has it in full!
Upload via Geminian INTJ
Whether you're eating turkey and stuffing or popcorn, pretzels, buttered toast, and jelly beans, I hope you have a beautiful, safe, healthy, and above all, a Happy Thanksgiving!