Oh, never has a commercial managed to be both timeless and head-scratching quite like today's commercial.
(Stick around, and you'll find out why!)
Few commercials can say they've spent a huge length of one's life airing on television.  Usually, these commercials are only seasonal so they only air for a month or so and disappear just as quickly as they arrived.  Folgers "Peter Comes Home" commercial (which is supposedly legendary – my mom absolutely hates it) is one, White Diamonds by Elizabeth Taylor is the other.  The commercial is as dark and mysterious as it tries to be, and comes and goes in the blink of an eye.
For most of my adult life (the part that has been spent picking apart stranger aspects of nostalgia) has always been baffled by the White Diamonds commercial.  I'm well aware of how old the commercial is (it's from 1991), but it has NEVER been updated.
It looks like it was shot with the Barbara Walters Filter on…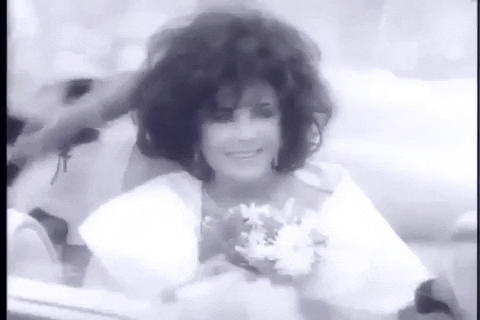 It involves…illegal gambling?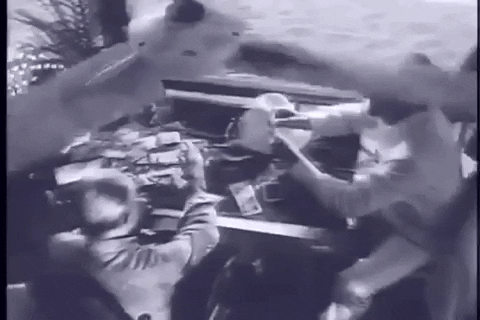 And Elizabeth Taylor throws in her overly diamond-clad earring for the sake of…lucky charm?  Something to gamble away?
And why is Elizabeth Taylor there?!
Rather than me prattle on about it, just click play and experience it.
(It truly is an experience!)
Upload via 876fashion
White Diamonds has been around since 1991, and continues to be made today.  In fact, the 15-second version of this commercial still airs on television, but only (for some reason I can never figure out) during the holiday season.
This commercial is a classic, but when Elizabeth Taylor was still alive, I used to wonder why they never updated this commercial.  Make something new, instead of constantly showing this commercial when we knew Elizabeth Taylor didn't look like that anymore.
The version that I've always seen says that the product is available at Macy's, but this is obviously a generic version that probably was given to local stations to put their department store's name on (I've seen the version for Lord and Taylor, as well as Bloomingdales over the years).  And I actually thought I had this in my collection (I may, it is probably buried deeply), but I haven't been able to find it at all.
Updated or not, bizarre or completely normal, this commercial is a classic.  Taylor may have passed in 2011, but her fragrances go on.  There are eleven fragrances in her name (this was the second one produced), and Taylor made more money from her fragrance collection than she did in her entire acting career (also of note: the majority of her estate was revenue from her fragrance collection).  The fragrances are made in collaboration with Elizabeth Arden, Inc.
I remember a parody from back when I first started watching Saturday Night Live in the early 1990s (this would have been about 1993-1994), and a parody of this commercial, featuring Sally Field as Elizabeth Taylor, but with Liz filmed out of focus.  I've always associated this parody with the actual commercial because I always found that lens filter (what I referred to as the "Barbara Walters Filter" earlier) strange.  I mean, I know what it is for, but that doesn't make it any less silly.
Aging gracefully be damned!
And speaking of aging be damned…
Burt Reynolds did a White Diamonds commercial too.  Did you know that?
Upload via Vhs Vcr
All joking aside, I really do like this commercial, but mostly for its mysterious feel. It leaves you wanting more (like, why is she there?).  It is a classic, and has earned the right to continuously air for 27 years.
Now, why does it only air during the holidays?  I've never understood that!
Another mystery on hand to close out today's Flashback Friday, and this week's dip in the commercials archive.
Have a fantastic Flashback Friday, and a great weekend!