So put your books aside, loosen off that suit and tie, open your heart and let me in…
I mean, it is Music Monday after all!
All I wanted was a little reaction, and now you're probably like…well, you got it!
In the 1980s, Tina Turner's career was in an upswing, probably due in no small part to finally ridding herself of the relationship poison better known as Ike Turner (they divorced in 1978). By 1983, Tina was on top again, successfully releasing a series of hit singles.  In 1985, she starred as Aunty Entity in Mad Max Beyond Thunderdome. And in 1986, she was singing out trying to get with a lawyer.  Not just any male, but a lawyer.  Because she has standards!  Well, standards and she's using everything she's got in this pursuit.
And that, my friends, is the subject of today's Music Monday.
"Typical Male" is a single performed by Tina Turner, written by Terry Britten and Graham Lyle, for her 1986 album Break Every Rule.  It was the first single released from the album (on August 30, 1986), and is notable because Phil Collins plays drums on it.
Yes, that Phil Collins.
There's also this kind of bizarre music video, featuring Tina Turner in hot pursuit of this lawyer type.  She'll do anything to get him to notice her…or take on her case.  I'm convinced she's just hitting on him because she's a lawyer, and her case…is love.
Don't believe me?  Check it out for yourself!
"Typical Male" reached #2 on the Billboard Hot 100, and #71 on the Billboard Hot 100 for 1986.  It was also nominated for a Grammy for Best Female Pop Vocal Performance.  I consider it to be one of my favorite Tina Turner songs, certainly one of the best from this particular time in her career.
The music video is a rather bizarre attempt by Tina Turner to hit on a lawyer (or so it seems).  She resorts to flirting to the camera, playing to the layer's intellect, and then just downright violence to get what she wants.
The lawyer.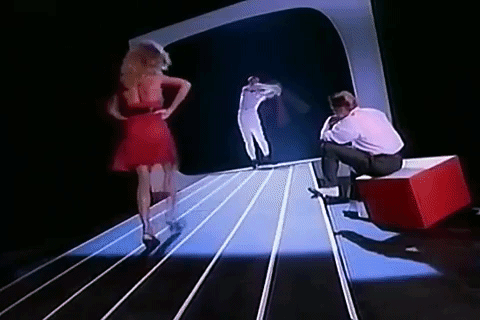 Jeez Tina!  Is this a revenge piece against Ike?!
Open up your heart and let her in, or she'll club you with a baseball bat!
I'm starting to think Tina was inspired by Blanche Devereaux when she made this video!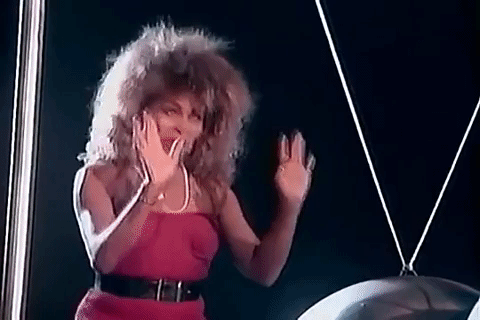 But of course, she gets the man – er, lawyer…
It was that exact moment that the lawyer realized what he got himself in to.
You took on her case, and you got so much more.
On your Music Monday, try not to settle for anything less.  Tina didn't.
Have a great Music Monday, and enjoy the music!