He came from somewhere back in her long ago (so did she), the sentimental fool didn't see who originally sang today's song…and who made it the bigger hit.
Tryin' hard to recreate what had yet to be created once in his (and her) life is quite the tale, a nostalgic tale, if you will.
Picture it: 1978 (and 1979).
A duo of singers, collaborators whose words and vocals contribute beautiful music – beautiful, non-disco music – to the 1970s, create a sound that becomes the stuff of Yachts, Adult Contemporary radio stations, and Soft Rock playlists.  They've written a song together, and it becomes part of one of the two singers' second album.  It becomes a minor hit in that singer's vocals, but then the other singer takes (to the streets) of the group he is currently part of, gives it a slightly different sound, changes the point of view, and makes it a much bigger hit.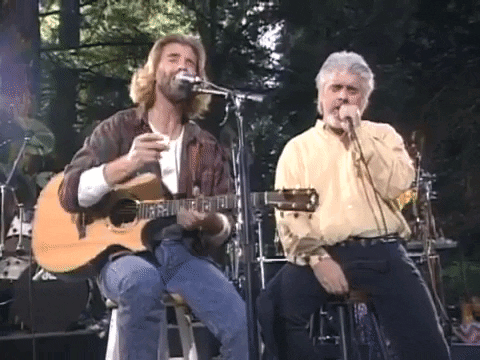 As our month of love rolls on, we're looking at a love song, if only a love song in the protagonist's mind.
"What A Fool Believes" is a 1978 single written by Kenny Loggins and Michael McDonald, originally released as a single on Loggins' 1978 album Nightwatch.   Loggins' version has the female in the song as the protagonist, while the version sung by Michael McDonald, both as a soloist and with The Doobie Brothers, has the male as the protagonist.  The Doobie Brothers' version was released five months after Loggins' version, in January 1979.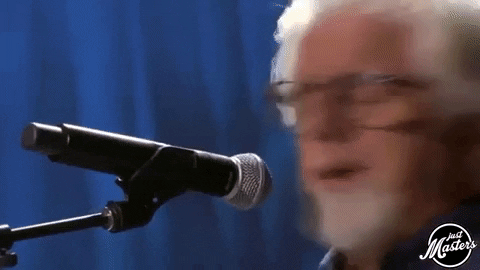 The song is about the protagonist (female in Loggins' version, male in The Doobie Brothers' version) involved in an reunion with an old love interest, and an attempted rekindling a relationship.  However, it never comes to fruition because, as it turns out, such a relationship never really existed.
I'm wondering if this is merely the collaboration of two amazing minds creating the perfect song…or perhaps personal experience.  I'm hoping for the former, because the latter really bums me out.
While the song was a minor hit for Loggins (as compared to the album it came from, Nightwatch, which is his highest charting album of all time), it was the version by The Doobie Brothers that fared better.  Their version reached #1 on the Billboard Hot 100 on April 14, 1979 (after entering the Hot 100 at #79 on January 20, 1979).  The song won Grammys for Song of the Year, and was part of their Record of the Year-winning Minute By Minute.  "What A Fool Believes" also has the distinction of being one of a few non-disco hits from that year.
In addition to its inclusion on Nightwatch, Loggins sang the song live for his 1980 concert video Alive, and performed it during the 1980s as part of his concert set list.  Michael McDonald sang the song as part of The Doobie Brothers until the group disbanded in 1982; he continues to perform it live as part of his concert set list (when my husband and I saw him live last year, he sang it at the end of the show).
Here's the Loggins version from Nightwatch:
The version by The Doobie Brothers, complete with 1970s music video glory:
And, uniting the two people who made this song come to life, this live performance from Kenny Loggins – Live: From Outside The Redwoods proves that a song about hopeless love can be beautifully acoustic.
As a duo, Loggins and McDonald have performed the song together, appearing on each other's concert videos – Loggins' Outside: From The Redwoods in 1992, and again in 2017 for a filmed Loggins concert. I didn't even know until two years ago, when I saw the acoustic performance, that Loggins had any association with this song.  To find out he wrote a classic song is not at all surprising, but to know he also sang it as his own is, again, not surprising.
I have not seen Kenny Loggins perform it in concert (either time), but have watched 1980's Alive and Outside: From The Redwoods.  I love every version I've heard of this song, with The Doobie Brothers and acoustic ones ranking as my favorites.
What a fool believes he sees…a pretty memorable song.
Not so foolish after all.
Have a great Monday, and enjoy the music!