Continuing on with this month's theme, we're looking at another production company you may remember (I briefly mentioned their association with last week's production company, Coca-Cola Telecommunications).  And if you do remember it, it might be because of the name, and the giggles it garnered from little kids who couldn't believe what this company was called.
You were super immature, weren't you?
It's Pronounced "DEEK!"
Stop giggling, grown up child!
Anyway, DIC Entertainment (formerly known as DIC Audiovisuel, DIC Enterprises, DIC Animation City, and DIC Productions) is a former television and film production company, established in 1971 in France as DIC Audiovisuel by Jean Chalopin.  It was the production division of media company Radio Television Luxembourg (which in itself was established in Luxembourg, is called RTL Group, and still exists today, 99 years young).
The American extension of DIC Audiovisuel was established in April 1982 by Andy Heyward, and was headquartered in Burbank, California.  Their purpose was to translate DIC's productions into English, but also produced television animation for both broadcast and syndication.  Its non-creative work was outsourced overseas, and the company established anti-union policies, while hiring staff on a per-program basis to cut costs.
So, what's in a name?
DIC stood for Diffusion Information Communications, though within the industry, it was often referred to as "Do It Cheap."
DIC's programming was pretty well-known if you grew up in the 1980s and 1990s, and the only thing that could easily equal (or even rival) the company's programs were their production company logos.  The cartoons were great, but their logos…were always a little on the creepy side (more on that later).
Go, Go Flagship Show!
Soon after establishing DIC Entertainment's American brand, Andy Heyward developed Inspector Gadget, a series about a bumbling detective who is the $100 version of The Six Million Dollar Man.  Whereas Lee Majors' character was made better, stronger, and faster, Gadget was, well, bumbling, catastrophic, and silly (but still bionic).  But, he was pretty lovable, and always managed to save the day, if not for the help of his niece, her computer book (who didn't want one of those?!), and their dog, appropriately named Brain.
Upload via 5020maine
I loved Inspector Gadget in the 1980s (probably not in its earliest run, because it premiered when I was about a year old).  Back then, I had no idea it was inspired by bumbling 1960s detective Maxwell "Agent 86" Smart from the 1960s sitcom/spy spoof series Get Smart (and hey, they even had the same voice, who knew?).  Now, I love the idea that Maxwell Smart, every bit as bumbling, catastrophic, and silly, could have an animated counterpart.
Amazing, right?
The series ran in first-run syndication beginning in 1983, until 1986, for a total of two seasons and 86 episodes.  It was pretty funny and successful, which gave it the staying power to run in syndication through the late 1990s (last I saw, it was on Nickelodeon when I was in my teens, which was about 1996).
Around the same time Inspector Gadget was picking up steam, DIC co-produced (with ABC) another animated series, The Littles, which aired on that station during the same time frame Inspector Gadget did (September 1983 until November 1985), for three seasons and 29 total episodes, and two post-series movies (the theatrical film/prequel Here Come the Littles in 1985, and the made-for-television movie Liberty and the Littles, which aired in late 1986 on the ABC Weekend Special).
Like the Inspector Gadget theme, you'll never get the theme for The Littles out of your head.
Upload via Steven Brandt
I mean, you can stop a Little.  I'm pretty sure brooms and vacuum cleaners do the trick.
Kideo TV
By 1986, DIC (at that time profitable due to successes with Inspector Gadget and The Littles), along with toy company Mattel and Lexington Broadcasting Services Company (by then LBS Communications, established a syndicated block of programming called Kideo TV.  The programs in the block were Rainbow Brite, Popples, and Ulysses 31, as well as Get Along Gang reruns.  Metromedia stations agreed to carrying the block in January 1986, with the programming officially launching in April of that same year.
The Full Circle Buyout
In 1987, Radio Television Luxembourg and Jean Chalopin's 52% stake in DIC was bought out by Andy Heyward, making the United States office the main base of operations.  After the buyout, Chalopin left the company and formed C&D (Creativity and Development).
The buyout, however, left DIC Entertainment in debt, and foreign rights to DIC programs were sold to Saban Productions, who in turn sold them to C&D (you know, full circle and all that jazz).  At the time, Heyward thought of Chalopin as the enemy, and the sale permanently damaged DIC's relationship with Saban, leading to DIC suing Saban Productions for damages.  That was settled in 1991.
Animation City and Funtown
In 1987, DIC Entertainment changed its name to DIC Animation City, Inc., and entered the toy business with development of the Old MacDonald talking toyline.  However, debt was still a huge problem for DIC, and this resulted in DIC moving production of Dennis the Menace to Canada, which allowed to tax breaks and grants the Canadian government had in place, and work on other series moved to Taiwan and Korea.  By this point, DIC had shows on all three major networks – six half-hours of shows, and 50 hours per week in syndicated programming.
In 1989, a 26 hours per week programming block, Funtown, premiered on CBN Family Channel (later The Family Channel, then Fox Family, ABC Family, and now Freeform).
Upload via VideoGoodiesWA (there's more to this commercial block, but this has the Funtown introduction on it)
More Buyouts, Independence, and the Final Buyout
As the 1990s moved in, DIC Animation City went through several forms: a joint venture with Capital Cities/ABC (DIC Animation City was folded into DIC Entertainment LP, despite plans to stay independent of DIC Entertainment LP, and became part of the Walt Disney Company in January 1996 following Walt Disney Company's 1995 acquisition of Capital Cities/ABC.  another full circle moment: Saban was acquired by Disney in 2001, but DIC had gone independent by then.  They'd remain this way (beginning in 2000) until 2008, when they agreed to merge with Cookie Jar Entertainment.
As of 2012, Cookie Jar Entertainment was acquired by Canadian production company DHX Media, which holds all rights to DIC programming to this day.
The name DIC, synonymous with children's programming for a generation of kids beginning in the early 1980s, was no more with its 2008 disestablishment.
Those Logos
It is one thing to know about DIC's programming, but a whole other thing to know about DIC's other biggest memory draw…its name and accompanying logo.
Beginning with its flagship program in 1983, DIC employed a custom logo that accompanied Inspector Gadget and The Littles during its premiere seasons in 1983.  However, beginning in 1984, the logo changed to a standard logo that would accompany all of its programming.
There was the "Vortex," and all its variations:
Nothing pleasant ever seemed to come out of this logo.  The synth music (and the even more ominous alternative music), the animation style, the darkness of it…it wasn't pretty or colorful.  You'd think a bright, cheerful series of programs would have something a little less…dark.  I think the only time this logo didn't make me cringe a little on the inside was when it followed Rainbow Brite, since the music from that show's outro played under the logo.
And there was the rather infamous "Kid in Bed" logo, which surprisingly had a long shelf life for a production company logo – 12 years and several variants, all of which had one thing in common: Kids of the 1980s wanting to know who that kid was, and another group feeling depressed that the dog has long crossed the Rainbow Bridge.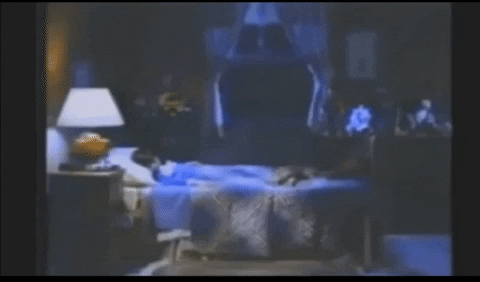 Because admit it, you've never seen this logo and not wondered about how someone came to creating this.
Unlike the Vortex logo, this one was more tame – it had several different songs and several voices saying the company's name, which as we came to find out was pronounced "DEEK."  You probably know the joke with this, so I won't bore you with those details.
Then came "The Incredible World of DIC," which was the company's final logo as a production company…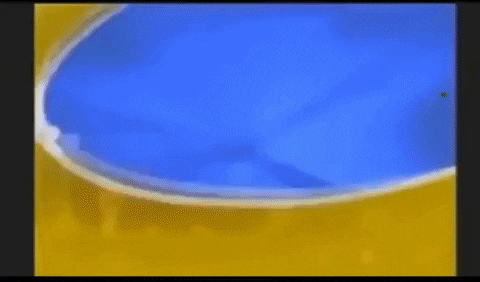 This was the logo that was featured on then-current DIC programs, beginning in the early 2000s (the actual logo design got its start on the final "Kid in Bed" variant) and featured a very bouncy song, a total contrast to its predecessors.
And of course, I would never leave well enough alone without a little compilation of the logos.
Upload via Botany Bay Pictures Films Inc.
A History Overshadowed by Its Logo
The DIC Entertainment catalog of shows is actually quite impressive, and if you grew up in the 1980s and 1990s, you definitely grew up on their cartoons, the same way we grew up on Marvel Sunbow/Marvel Entertainment Group.
Unfortunately, any legacy of decent cartoons is overshadowed by the internet and its immaturity.  There are logo preservationists, who want nothing more than to show off their amazing archive collection, and then there are the people who feel the need to relive that time when they were six years old and felt like they were saying a dirty word everytime they saw this logo.  For me, it was never something funny, I just always thought it was a strange logo.  Even today, it still seems like "some strange logo," and nothing more.
Which is really a shame, considering the impressive catalog of shows.  This is a long playlist of the intros of their shows, but it is worth looking at in dribs and drabs.
And Now, You!
Do you remember DIC Entertainment's cartoons (and films, because they made a few of those too!)?  What were your favorite shows, and which logo do you like?  For me, it is hard to pick a favorite, though I loved Rainbow Brite, The Real Ghostbusters, C.O.P.S., Care Bears, and The Adventures of Teddy Ruxpin.  That's not even an exhaustive list!
Oh, and favorite logo? The Kid in Bed, because it was only weird and not scary.  Don't let anyone tell you otherwise.
Next week, another animation/children's programming production company.  This time, we're going north to Canada for a company that produced shows that were known here and there.  Remember, we're talking defunct companies, so no, it isn't Nelvana.
That's it.  That's your only hint.
Have a great day!